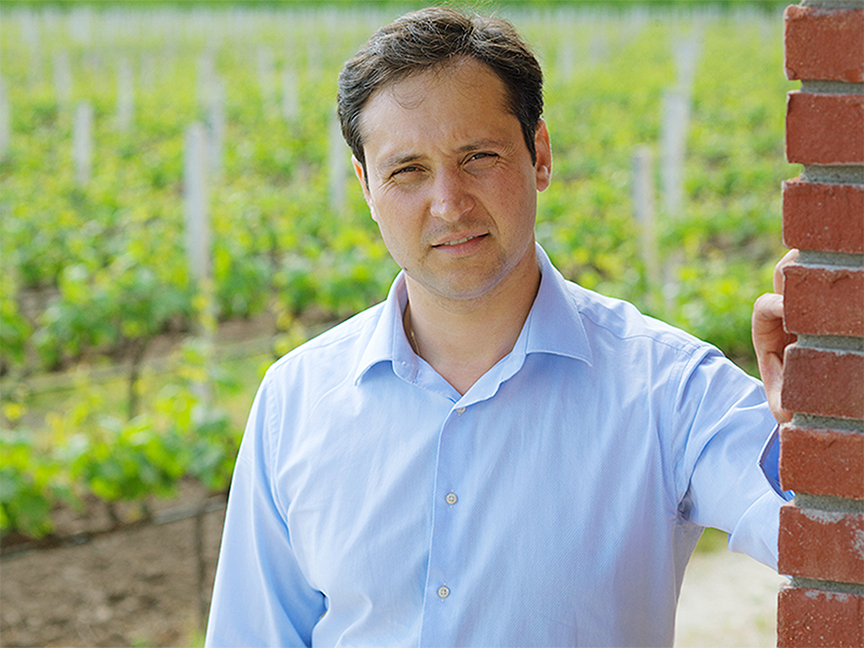 Rising Greek star delivers incredible value rosé (under $20).
It's not every day that you come across a rosé that completely blows you away for under $20. But that's exactly what happened when we first tasted the Zafeirakis Limniona Rosé, Thessaly, Greece 2021 ($16.98).
This wine has got it all: Made from organically farmed, spontaneously fermented Limniona grapes — an ancient and forgotten variety that the estate has helped to revive — this rosé is fresh and bright on the nose, with vibrant notes of berry fruit followed by orange zest, cranberry, and mineral flavors on the palate. And the wine is buoyed by gentle tannin that gives it even greater versatility at the dinner table.
It's made by young winemaker Christos Zafeirakis (above), who returned to his native Greece after studying enology and working in Italy to take over winemaking duties at his family's legacy winery. He's the fourth generation to work one of the mainland's most famous estates. And he became one of the pioneers of organic farming there when he began converting his family's farm to organic in the late 2000s (today, the wines are organic certified).
The Zafeirakis Limniona Rosé is a wine that you don't want to miss and it's just one of this month's features. See them all here.
We will be pouring the Zafeirakis rosé at next Wednesday's complimentary wine tasting August 10, 5-7 p.m., when will also be showing the following monthly feature wines:

Mas de Bressades 2020 Costières de Nîmes, France ($15.98)
Paul D. Zweigelt 2021, Wagram, Austria 1L ($17.99)
Century Oak Cabernet Sauvignon "Judy's Vineyard" 2016, Lodi, California ($16.98)
We hope to see you next Wednesday! Thank you for your continued support. We wouldn't be here without you.
Image via Greek-is.com.