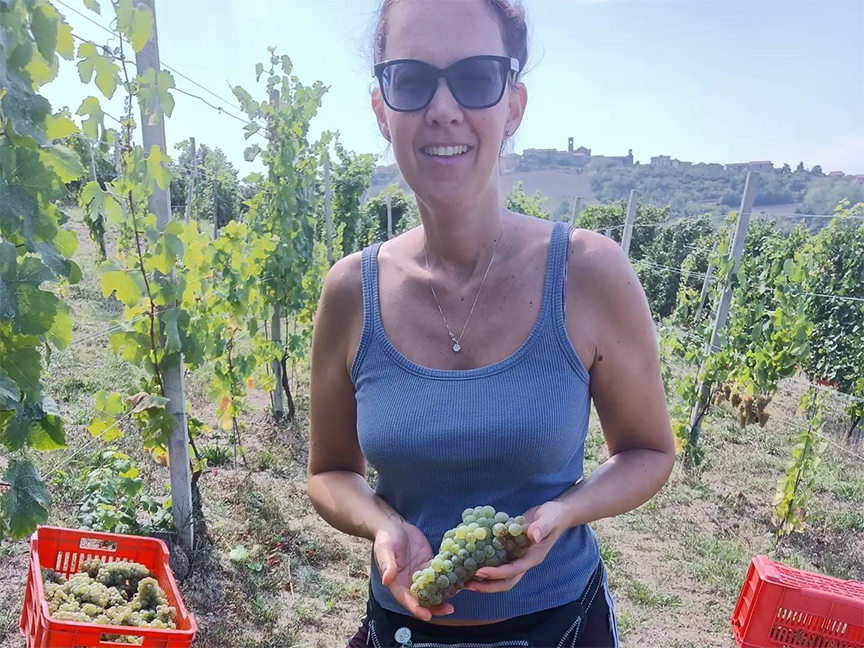 New off-the-radar wines from Italy, France & California.
Above: Alessandra Giribaldi and her family have been making some of Piedmont's most compelling wines for three generations.
CLICK HERE FOR FEATURED WINES.
You may have seen Eric Asimov piece on stemware for the New York Times published late last month, "The Best Wine Glass for Any Occasion."

In his piece he call the Zalto Denk'Art Universal "the top glass among wine lovers" in recent years.

Here at the Boulder Wine Merchant, we love Zalto glasses as well and have carried them regularly at the store.

But today, with the many supply chain and logistics issues that the wine trade is facing (like so many American and international industries), they are now impossible to source in Colorado. We're working closely with the distributor to get a new allocation and it will arrive at some point. But for the time being, they are simply unattainable here. (For those looking for Zalto quality, we recommend a glass by Spiegelau that we carry at the store. It's virtually identical to the famed Zalto but costs roughly half the price).

The Zalto shortage is an example of the kind of problems we are facing right now in the wine industry. Certain wines, including some of our customers' favorites, are becoming harder and harder to source.

That's one of the reasons that we are encouraging our clients to try new wines that they may have never heard of or tasted before.

Click here to see newly arrived wines on our "Featured Products" page on our website.

Now, more than ever, is a time for wine lovers to experiment with new grapes and new wines.

But it's also a time to start rethinking the way that you purchase and cellar wines.

Take a wine like Giuliano Rosati Chianti, a wine that a lot of our customers have enjoyed over the years.

It's in stock right now. But we really don't know when we'll be able to obtain more of it. So now is a time to consider investing in a small wine fridge and buying a case instead of just one or a few bottles at a time. As long as you have a cool, dark place to stare the wines, they'll only get better with time. And of course, you'll also get the deepest case discount we offer.

And when you can't find the wine you love, then experiment with similar wines. As the old saying goes, if you can't be with the Pinot Grigio you love, love the Pinot Grigio your with!

Click here to see all of currently featured wines and more. Thank you for your continued support! We wouldn't be here if it weren't for you.
Image via the Giribaldi Facebook.