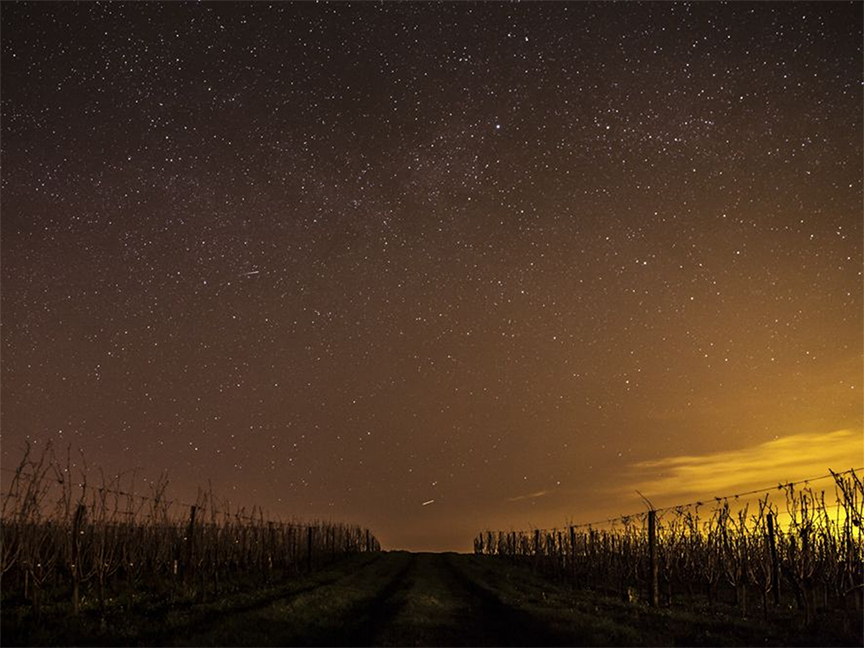 The magic of Chenin: New arrivals for the Chenin curious.
Believe it or not, if you're a wine lover of a certain age, you've probably drunk a lot of Chenin over the course of your lifetime. That's because in the 1980s, Chenin Blanc — or simply Chenin, as it is also known — was widely planted in California wine country where winemakers used it as an anonymous "workhorse" grape variety in white blends. The variety's naturally high acidity makes it ideal for giving balance and freshness to the ripe fruit that Californians like to put in their wine.
In France, the variety's spiritual home, Chenin Blanc is considered one of the country's greatest white grapes. And again, thanks to its wonderfully refreshing acidity, it's been used historically to make some of the world's most famous dried-grape, sweet wines in the Loire Valley. Most famously, in the valley's Vouvray appellation.
In recent years however, as consumers' and winemakers' tastes have continued to shift to drier wine styles, communes like Vouvray and Saumur have begun to produce what many wine reviewers refer to as "superstars" in the crowded field of French and international dry white wines. And as young wine professionals are always on the lookout for new trends and wines to champion, they have been eager to embrace these überhip new labels.
For this week's e-letter, we are featuring a wide spectrum of Chenin expressions, from the not-to-miss organically farmed and spontaneously fermented Domaine Guiberteau "Clos de Guichaux" Saumur 2019 ($69.98) to the classic Château Moncontour Vouvray Sec 2020 ($19.98), one of Loire Valley's most iconic wines. (The photo above comes from the Guiberteau estate, a great example of the breathtaking landscape in western Loire.)
We've also included a favorite wine from South Africa where Chenin Blanc is by far the most widely planted grape variety, the Robertson Winery Chenin Blanc 2021 ($12.98).
These last three wines are all dry, as are nearly all of the wines is this offering.
But we would be remiss not to include a classic sweet version like the Domaine du Clos Naudin (Foreau) Vouvray Demi-Sec 2015 ($74.98), a wine that you're going to want to linger over, paired with gently toasted almonds, honey, and your favorite aged cheeses.
Whether you're a Chenin connoisseur or just Chenin curious, check out the complete offering here.
Thanks as always for your support. We wouldn't be here without you.