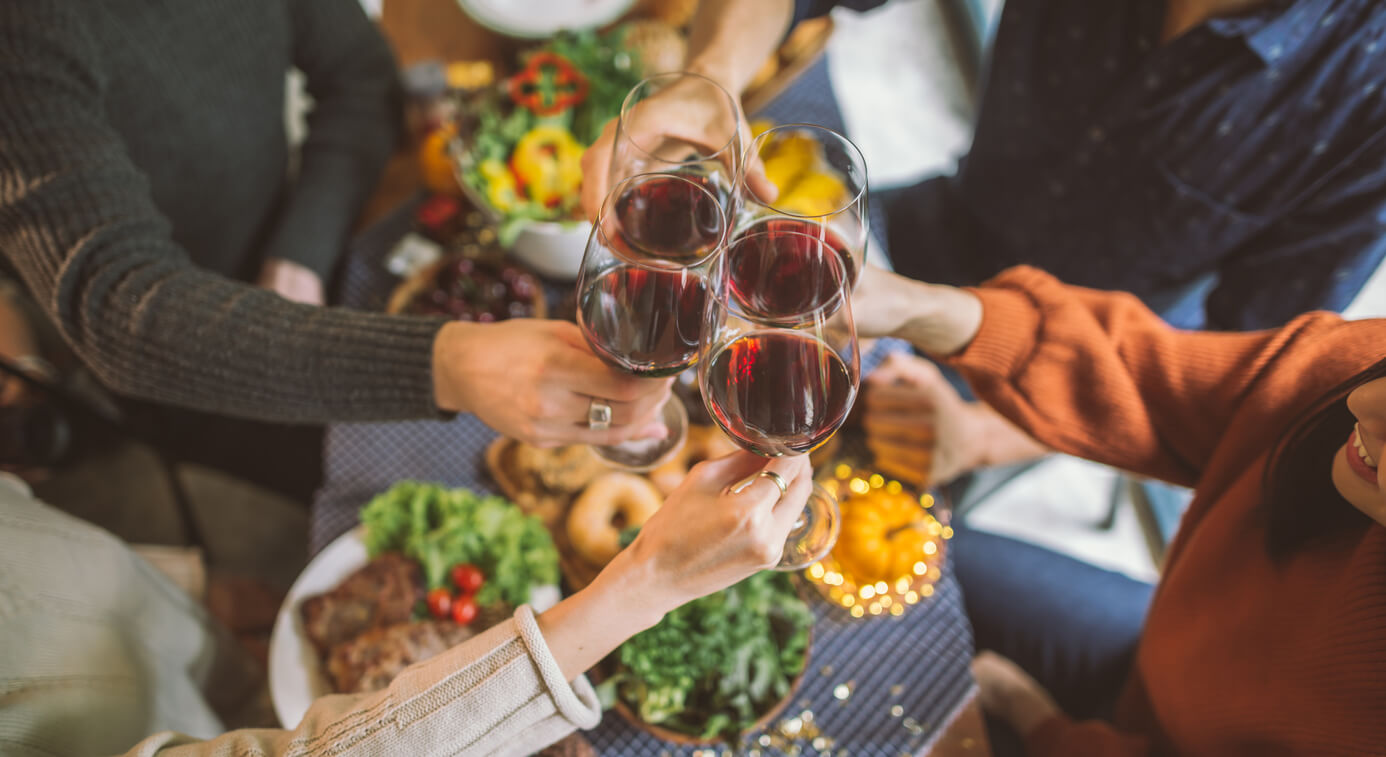 6 of the Best Wines to Serve at Thanksgiving
Thanksgiving wine shopping has begun!
Thanksgiving and the holiday season are almost here. And that means finding the best wines for Thanksgiving dinner and gatherings with friends, family, and colleagues.
You're also probably looking for premium wines to give as gifts. After all, there's nothing more special than just the right wine to grace your Thanksgiving table or the perfect bottle to give to a co-worker, family member, or your best friends.
We're happy to walk you through the best wines to pair with turkey, or anything else you're serving this Thanksgiving, as well as the best affordable wines at Boulder Wine Merchant for your holiday needs.
The Perfect Occasion to Try Something New
At Boulder Wine Merchant, owner Brett Zimmerman has been tapping his longstanding relationships with top importers and distributors in the U.S. to procure new wines that have never been carried at the store before.
And that's why the time has never been better to try something that you've never tasted before! Many wine and food professionals — from gourmet grocery stores to fine wine shops and beyond — are reporting that they're constantly seeing consumers ready to try something new.
Maybe it was the boredom of the lockdowns or maybe it was the scarcity of familiar wines. But one thing is certain: The diversity of wines, in nearly all price ranges, has increased since Thanksgiving 2019.
For many in our trade, it's been an exciting time. Our clients are discovering previously under-the-radar wines. And by all accounts, they're loving them.
In our list of suggested Thanksgiving wines below, you'll see that Brett has included some wonderful wines that you might never have tasted or even heard of before.
But that's the fun of wine appreciation and the wine trade: There's always something new and exciting around the corner to discover and enjoy!
The Thanksgiving Wine Pairing Challenge
"Traditional Thanksgiving dishes are so diverse and have such a wide variety of flavors that it's nearly impossible to find just the right wine to go with all of them," says Brett. Beyond serving as the owner and chief selector of wines at the Boulder Wine Merchant, he's also a Master Sommelier, one of the wine world's most prestigious and coveted accreditations and titles.
It would be simple enough to find a great wine to pair with roast or fried turkey. But the problem is that the Thanksgiving feast is literally "all over the place" in terms of its broad diversity.
On the one hand, you have a dish like cranberry sauce, which is extremely tart and sweet.
Then you have sweet potato pie, generally served with the meal, which is sweet and rich.
Traditional bread or cornbread stuffing, depending on what part of the U.S. you live in (or come from), would also be easy enough to pair with. But then add all the other dishes to the mix — 7-layer salad, jello salad, green bean casserole, not to mention the spiral ham — and finding just one wine simply isn't going to cut it.
Approachable, Enjoyable, Interesting, and Unique
The trick, Brett explains, is to "find a balance between the approachable and enjoyable and interesting and unique."
"So much of Thanksgiving is 'cocktailing,'" Brett says. "Don't beat yourself up trying to find the 'perfect' wine. Serve wines that will surprise and delight your guests. Don't worry about the ideal food and wine pairing."
The following wines, with notes by Brett, were selected especially by him as his favorites to serve at this year's Thanksgiving feast. Just pour them generously for your guests, he recommends. Don't fret over which wine goes best with each dish.
And of course, when it comes to the Thanksgiving meal, you can never have too much wine. It's always best to make sure that you have plenty of each wine on hand for you and your guests.
What you don't drink in November, you can always save for the Christmas holiday in December!
Happy Thanksgiving, everyone!
Brett's Top Wine Picks for Thanksgiving 2021
"The wines need to serve the purpose of keeping people happy," says Brett, "and working with bold flavors on the table."
2019 Pierre Arnold "Mon Trésor" Sylvaner, Alsace $31.98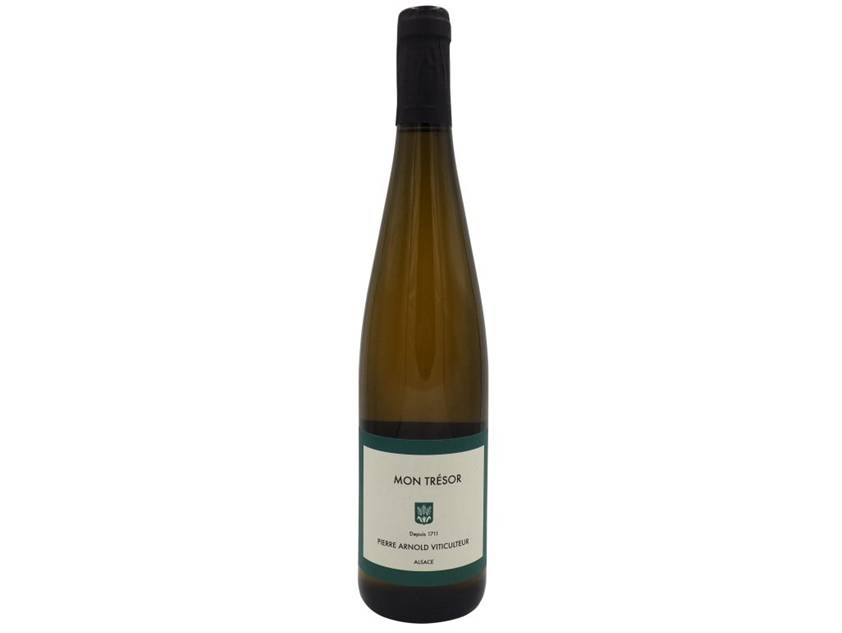 Thanksgiving is a great time to show people Alsatian grape varieties and all their splendor.
We just found this wonderful producer from Alsace. Organic and natural-focused. These wines are delicious and well-priced for their quality.
This Sylvaner is bright and fresh with notes of freshly cut herbs notes. Not too cloying or rich. And the traditional bottle makes it a conversation piece.
Shop the best wines from Alsace for your Thanksgiving dinner >
2018 Pierre Arnold "Droit Comme Un I" Pinot Noir, Alsace $31.98 
This delicious wine has depth and weight. It's made in a Burgundy-style but doesn't have the Burgundy price tag.
Get affordable Burgundy wine at Boulder Wine Merchant >
2018 Domaine Bobinet Les Gruches Saumur Blanc $47.98

Saumur has been a hot topic for sommeliers but consumers still aren't familiar with the fantastic wines from Saumur (Loire Valley).
It's a great option for that white Burgundy drinker who's into something different. Older vine Chenin Blanc is one of my favorite varieties to turn people onto during Thanksgiving.
This vineyard farms organically although it's not certified.
Enjoy this fresh-flavored wine with cheese, hors d'oeuvres, and more >
2016 Mending Wall Chardonnay Brown Ranch, Carneros $41.99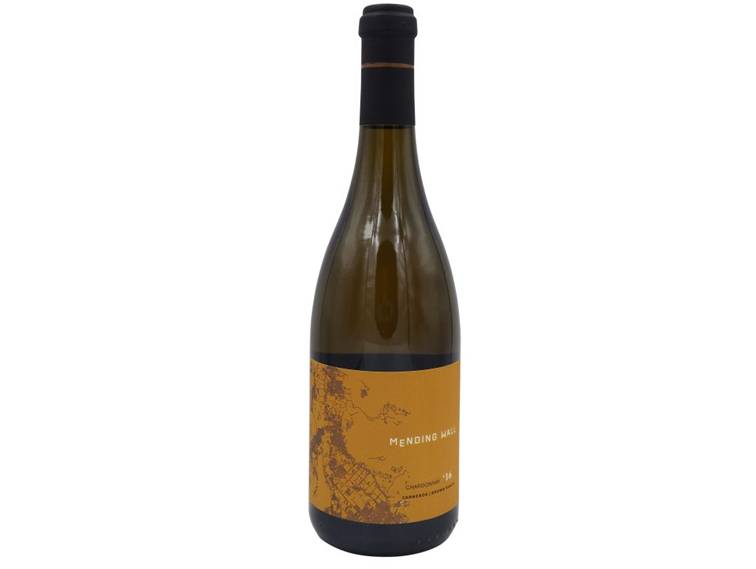 This winery from Carneros is better known for its "big" Cabernet Sauvignon but is a great source from Carneros.  
We got a great deal on this Chardonnay and we're passing this delicious wine on to you.
Thanksgiving is a holiday when you have all your friends and family around. And 90% of the time, there's someone who wants a full-flavored Chardonnay like this one. 
Shop this full Chardonnay for Thanksgiving dinner >
2018 Foillard Fleurie, Beaujolais $74.98

I almost always include Gamay in my mix for Thanksgiving.
The price may freak people out, but it's truly one of the greatest expressions of wine not only from Foillard but also from BWM.
One of the original wineries in the organic winemaking movement. This is a world-class wine.
Add this organic wine to your holiday spread >
Jean Royer 'Tradition' Châteauneuf du Pape 2019
Jean Royer is one of our favorite value Châteauneuf-du-Pape wines. This estate always delivers classic, clean, hallmark flavors that define the style of this appellation.
Fruit tones of sun-dried strawberries, raspberries, and red plums with dusty earth notes, and dried sage. The 2019 vintage is exceptional and captures the power of this region but also offers silky tannins and elegance.
Add Chateauneuf wine to your Thanksgiving shopping list >
Boulder Wine Merchant is Your Hub for Holiday Wines
We're always on the lookout for the best wines for each season, which means you'll always have the perfect wine for every occasion.
Whether you're sipping on something new or sticking to your old favorites, we'll always have what you need for the holidays on our shelves.
Starting your holiday shopping early?
Shop for any of these best wine gifts for everyone on your list! >