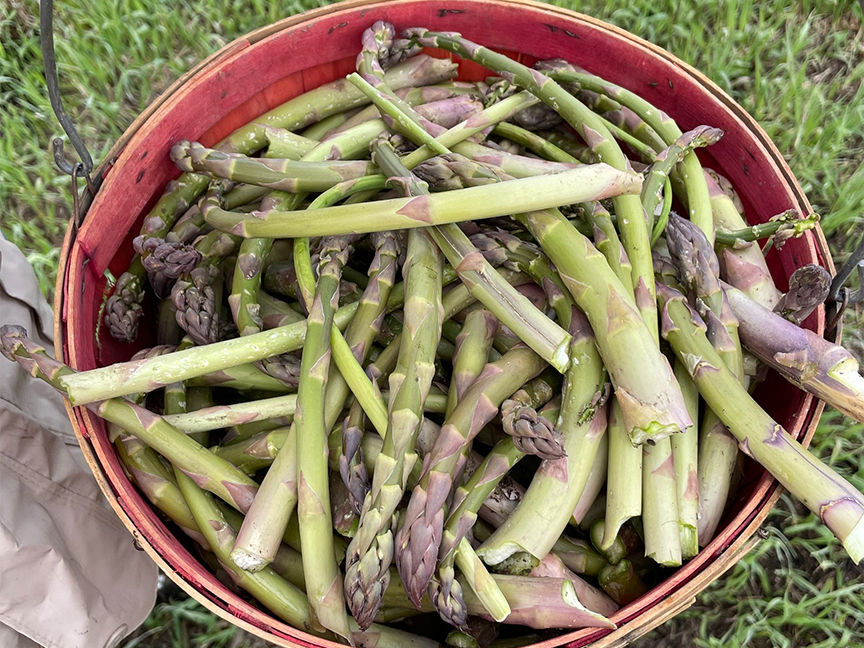 Asparagus and Sancerre for Mother's Day! New wines for spring.
In Europe, it's one of the most anticipated culinary moments of the year: The arrival of spring asparagus.
Lucky for us here in Boulder, we have the Boulder County Farmers Markets where the first asparagus of the season has just made its debut earlier this week (image via the Boulder County Farmers Markets Facebook).
Asparagus has been considered one of the world's greatest delicacies since ancient times. But it's notoriously hard to pair with wine. That's because asparagus can bring out an undesirable metallic flavor in certain wines.
One of the classic go-to wines for French asparagus lovers is Sancerre. The rich aromatic character of Sauvignon Blanc, the grape used in Sancerre, and its mineral flavors make it the ideal wine for the intensely flavored perennial.
For this Mother's Day, when many of you will be preparing favorite dishes using freshly harvested asparagus from local growers, Brett recommends the Domaine Bailly-Reverdy Sancerre 'La Mercy-Dieu' 2020 ($36.98). This elegant wine is is clean, round, and balanced with aromas of citrus and flowers, the perfect match for the delicate but strongly flavored stalks.
Regardless of what you're making mom for the holiday this year, we have a TON of new and fun wines to share. The Cherry House Rosé Paso Robles 2021 ($18.99) is a mouthwatering rosé blend of Grenache and Carignan, with bright cherry, strawberry, and watermelon Jolly Rancher flavors. The playful packaging and gorgeous color of the wine make it ideal for the Mother's Day celebration.
Click here to see all of our featured wines, including many new arrivals.
Happy Mother's Day, everyone! And happy asparagus!