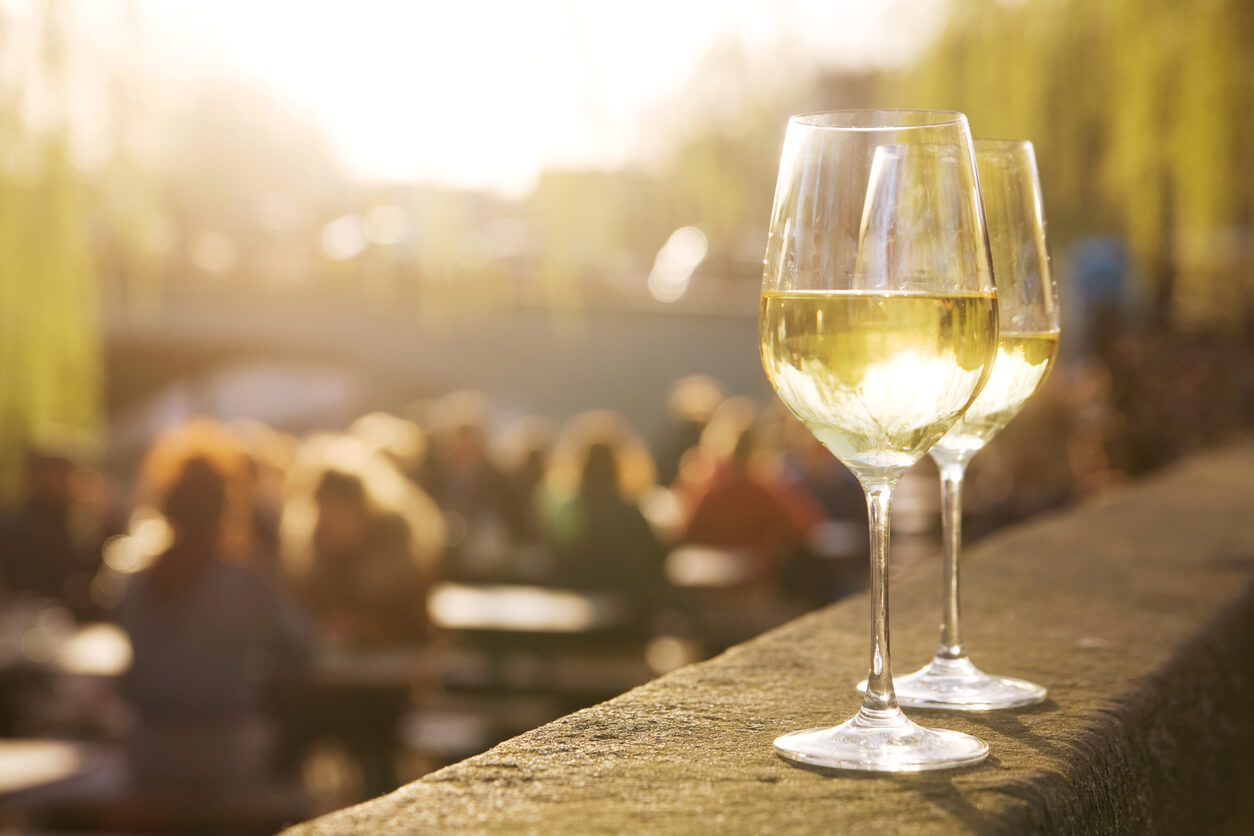 Why American Chardonnay Deserves Your Attention
American Chardonnay usually gets a bad rap. Whether you're an "old world" or "new world" type of drinker, there's much to enjoy about the unique blend of American Chardonnays.
Known for its perfect climate, California wines have been leaving the marks on many wine drinkers and writers alike for decades.
But still, most people opt for a French brand when shopping for Chardonnay.
There's no better time than now to rekindle your love for American Chardonnay. Read on to discover the robust history of Chardonnay, and how California is a leader in some of the best in the country.
The "Sideways" Effect
When striking up a conversation about the legacy of American Chardonnay, it's only natural to start by mentioning the 2004 film "Sideways" and its impact on a generation of American wine lovers.
In this all-American buddy comedy, one of the main characters is on a mission to convince people that they should stop drinking Napa Valley Merlot and drink Santa Barbara County Pinot Noir instead. In the middle of the film, Miles (played by Paul Giamatti) famously exclaims, "I am not drinking any [expletive] Merlot!"
The storyline in "Sideways" doesn't even obliquely touch on the question of Californian or American Chardonnay. But the movie reflected a new trend that emerged in the early 2000s: A youth-fueled movement that countered, contrasted, and denigrated the Napa Valley establishment in favor of more recently established Californian appellations and the grapes they grew.
"Big, bold" Napa Valley Merlot and Cabernet Sauvignon, with their "fruit bomb" flavors, were out. Purportedly more elegant, graceful, and balanced Pinot Noir from Santa Barbara County were in.
Another grape and wine category to feel the heat of the new California wine culture (not to be confused with another trend known later as The New California Wine) was Chardonnay — as in "oaky, buttery Chardonnay."
What Is an "Oaky, Buttery Chardonnay" Anyway?
During the 1970s and 1980s, as Americans became more interested in drinking fine wine for the first time, the "Napa Valley Cab" and "Napa Valley Merlot" paradigm also included what would later come to be known as "oaky, buttery Chardonnay."
It was called "oaky" because it was aged in new French oak casks known as barriques. With heavily toasted staves, those barrels would impart a distinctive and undeniably oaky flavor to the wine.
Malolactic Fermentation
It was called "buttery" because the preferred winemaking style of California growers at the time called for Chardonnay wines to undergo what is known as malolactic fermentation(or "malo").
Malolactic fermentation is the process whereby tart or sour malic acid is transformed into creamier and sweeter lactic acid (called "lactic" because it's also present in milk).
All wines go through alcoholic fermentation when grape sugar is converted into alcohol. And all red wines go through both alcoholic and malolactic fermentation.
But white grapes don't necessarily need to go through malolactic fermentation to be drinkable and enjoyable. When vinified through spontaneous fermentation (like naturally occurring fermentation), some white wines don't go through malolactic fermentation.
The California style of the 1970s and 1980s called for malolactic fermentation to be provoked purposefully by winemakers (by raising the temperature of the fermenting must). Many white wines become much more creamy and less tart after malolactic fermentation.
As a result, they are called "buttery," a descriptor that refers not only to the flavor of the wine but also the texture and weight. "Buttery" Chardonnay can have what some professional tasters call an "unctuous" or oily character.
The Chardonnay Backlash of the Mid-2000s
By the end of the first decade of the new millennium, it had become fashionable to denounce and repudiate the Californian "oaky, buttery" style of Chardonnay in favor of "unoaked" Chardonnay. This period coincided with the rise of wine blogging and wine-centric social media users.
As this new and more youthful generation of American wine lovers began to emerge, it became increasingly popular to embrace an "old world" sensibility over the "new world" approach and taste that California winemakers had essentially created and still cherished.
"Oaky, buttery" Chardonnay was out, and lean white wines — including Chardonnays with overwhelming acidity — were in. The interest in this style mirrored Americans' discovery of traditional European wines and winemaking techniques.
The Classic California Chardonnay Revival
As more of the younger wine drinkers started to seek out "old world" wines, they also realized that there was plenty of "old world" Chardonnay right under their noses and in their own backyard — in California, that is.
They started to discover what had been there all along: California-grown Chardonnay that was neither okay nor buttery.
Because so much California wine was traditionally sold through wine clubs, very little of the old guard, "old world"-style wine would make its way to the high-profile, trendsetting wine shops of New York or Los Angeles. And even fewer would find their way into the hands of the new wave of wine bloggers and social media users.
But as the second decade of the new millennium dawned on the U.S., the new generation of American wine lovers, encouraged by a new generation of American wine writers, started to look inward and away from Europe for the first time.
And what they discovered surprised and delighted them: Californian Chardonnay that was aged in stainless steel tanks or older casks with just mellow toasting. And most importantly, the wines had barely undergone malolactic fermentation.
In the cases where they had, they still had the malic acidity that they craved. This was because the model for these wines wasn't the brash, overstated style of the 1970s or 1980s. Rather, they were European classics where Chardonnay is the primary grape used in white wine production.
Top Old World-Style American Chardonnay
The new wine hipsters began to taste and drink Chardonnay from historical California estates like Stony Hill Vineyard, Hanzell, and Kistler. They also began to appreciate old world-inspired wines from winemakers like Rhys, Ceritas, and PaxMahle, among others.
They even began to circle back to the Santa Barbara County Pinot Noir producers that Miles championed in "Sideways." It turns out that they make fantastic old world-style Chardonnay as well.
In more recent years they discovered Chardonnay from the Willamette Valley in Oregon from top wineries like Eyrie (producer of some of the most age-worthy Chardonnay grown in the U.S.), Cameron, and Bergström, to name a few.
Browse Through Our Wine Offerings
There's nothing oaky or buttery about any of the wines from these producers. Nor are these wines overly tart because of aggressive acidity.
We think you'll agree that these winemakers seek balance, food-friendliness, and elegance in their expressions of Chardonnay. We know that you will enjoy them as much as we do. Click here to browse our offerings of American Chardonnay, a category that deserves our attention and respect >