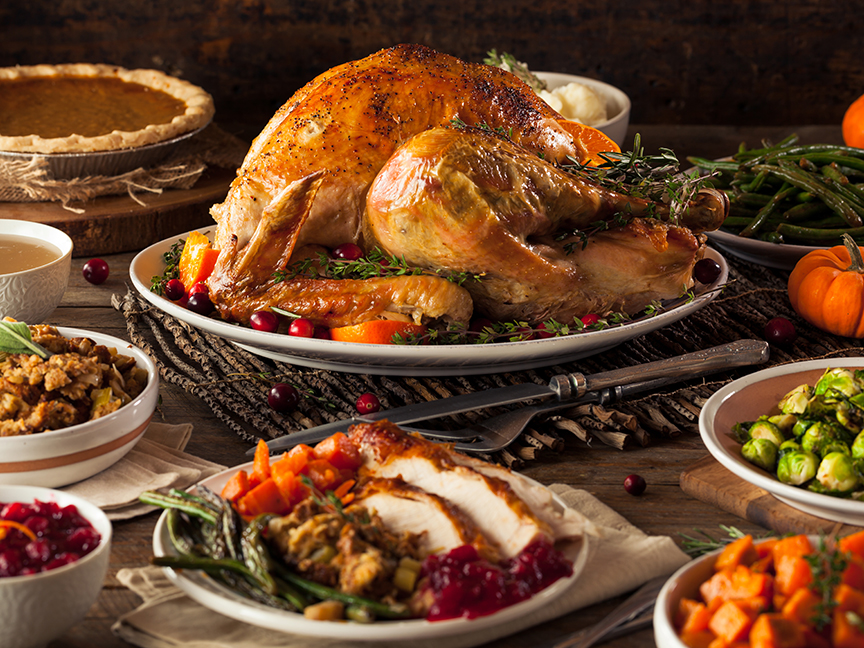 What's the best wine for Thanksgiving?
It's the same question that we get every year when Thanksgiving rolls around: What are the best wines to serve with the traditional holiday feast?
When trying to come up with the "perfect" wine pairing, it's important to keep in mind that the classic Thanksgiving menu includes a wide range of aromas, flavors, and textures. You get nearly everything on the savory/sweet spectrum. So no one wine is going to go with every dish. You'll need a variety of wines, served throughout the course of the meal, to find the right one for every food and everyone,
The other important thing to remember is that the Thanksgiving gathering brings together a wide range of people as well. In many people's homes, you'll find the "I drink wine only once or twice a year" people sitting next to connoisseurs and collectors who drink wine at nearly every meal. And that is the main reason, in our view, to make sure you have a wide variety of wines on hand. You want to have something for everyone.
As we gear up for the holiday gathering, we have assembled a wonderful assortment of food-friendly wines, including a few higher-end labels. Please check out our holiday season features here.
And we'll be pouring four of those wines at next week's complimentary in-store tasting, Wednesday, November 9, from 5-7 pm:
San Lorenzo "Il Casolare" Verdicchio 2021, Marche ($14.99)
Robertson Winery Chenin Blanc 2021, South Africa ($12.98)
Marine Descombe (Mary Taylor) Beaujolais- Villages Rouge 2020 ($20.98)
La Pierre du Diable Ventoux 2020 ($13.99)
We hope you can join us! Thank you for your support!
In other news…
There are still a few seats left for the Saturday night, November 12, Boulder Burgundy Festival winemaker dinner at 316 Steakhouse. The Saturday night event is generally considered the "marquee" dinner of the festival and this year's event features not one but two of Burgundy's rising stars, Simon Colin from Chassagne Montrachet and Pierrick Bouley from Volnay. That's Brett presenting the menu at last year's 316 Steakhouse dinner in the image below.
Please click here to reserve. There is also plenty of availability for the Sunday Grand Tasting, one of the festival's best values and a must-attend event for Burgundy lovers of all stripes.
Click here for tickets.