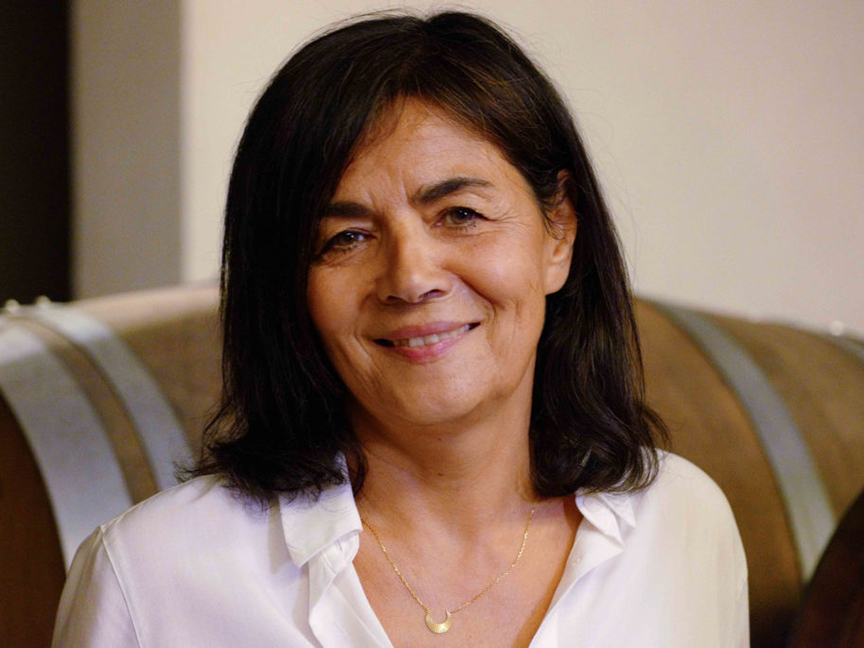 Ultimate Condrieu: Georges Vernay, the "top house." An exclusive offering.
For this week's newsletter, we are pleased to offer a mini-vertical of one of the Northern Rhône's most exclusive and sought-after wines: Georges Vernay 'Les Chaillées de l'Enfer' Condrieu, including 2013, 2014 (magnum), and 2015.
In 1997 when his daughter Christine (above) took over at the winery, Georges Vernay was widely considered not only the grower and winemaker who essentially built the Condrieu appellation single-handedly. But he was also credited with saving Viognier from extinction.
Throughout his chapter devoted to Condrieu in The Wines of the Northern Rhône (University of California Press), wine writer John Livingstone-Learmonth points to and quotes from Georges on his literally Herculean efforts to revive an appellation and a grape that were all but abandoned. Georges passed away in 2017 at age 92.
Today overseen by Georges' daughter Christine and her husband Paul, the Domaine Georges Vernay continues to make some of the world's most coveted and collectible white wines.
The cru in today's offering is the Chaillées de l'Enfer.
"This is a marque," writes Livingstone-Learmonth, who calls it one of the greatest expressions of Condrieu. "The source word [is] chaillet meaning the flat terrace space between walls. The vines now total 0.8 hectare and date from 1957. The policy here is to work with extra-ripe crop. The wine is fermented and riased for one year in small casks, 25 percent new, the rest up to five years old. It is bottled in January, 15 months after harvest."
Livingstone-Learmonth has called Domaine Georges Vernay "the top house for elegant, utterly refined Condrieu."
"Readers looking for the best Condrieu has to offer," writes noted Rhône authority Jeb Dunnuck, "need look no further" than Domaine Georges Vernay.
Click here for this exclusive offer. We regret that extremely limited quantities are available for this wine.