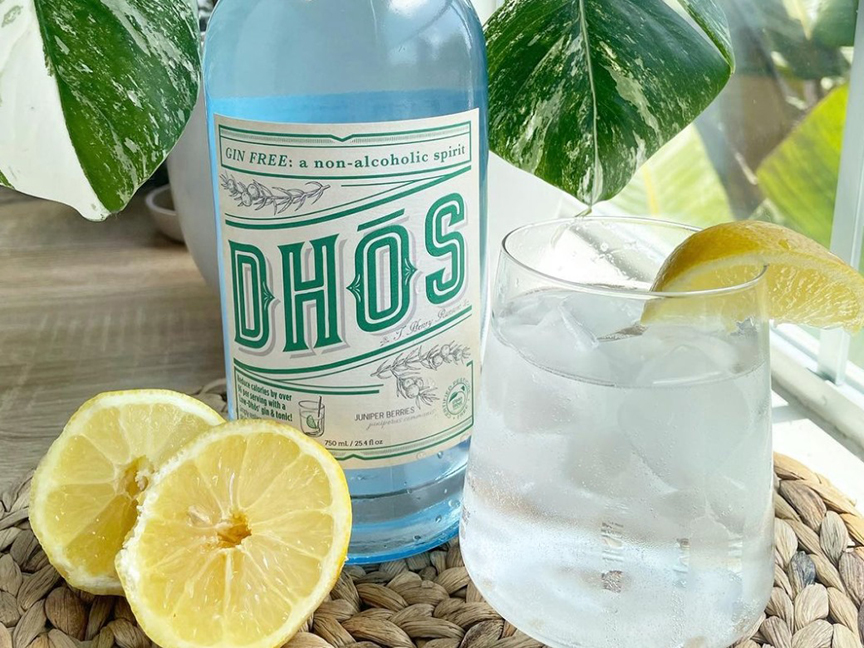 Two GREAT tastings for Dry January.
Ever since a "Dry January" campaign was first launched in England in 2013, an alcohol-free start to the year has become more and more popular each year. And in recent years, as healthier habits and lifestyle have become a greater focus for many of us, the interest in non-alcoholic wines, beers, and spirits has expanded exponentially.
And with this growing interest in "alcohol-removed" and "alcohol-free" libations, the number of high-quality products available in the U.S. market has grown in step. That's great news for those of us who are going without alcohol for the first 31 days of 2023.
In our quest to bring you the best in non-alcoholic options, we have put together an offering of so many products that we decided to add an additional tasting date to our weekly complimentary tastings next week.
The list of products we'll be pouring follows below. And click here to see all of our current non-alcoholic offerings, including the DHŌS Non-Alcoholic Gin ($20.98). Here's the staff tasting note: This hand-crafted non-alcoholic gin has all the flavors of the classic booze — juniper, natural botanicals, citrus, spices—you will even feel the burn. Mix with a high quality tonic water and garnish with a fresh lime.
Wednesday 1/18, 5-7pm: Non-alcoholic wines and spirits.
The two non-alcoholic spirits will be served mixed with Fever Tree Refreshingly Light Tonic Water
Giesen 0% Dealcoholized Sauvignon Blanc NV, New Zealand ($13.98)
Giesen 0% Dealcoholized Rose NV, New Zealand ($16.98)
Seedlip "Garden 108" Non-Alcoholic Spirit ($30.98)
DHOS Non-Alcoholic Gin ($20.98)
Friday 1/20, 5-7pm: Non-alcoholic beers.
Best Day Brewing Kolsch ($12.29/6pk)
Rationale Brewing Mexican Lager ($14.29/6pk)
Untitled Art Citra Session ($16.49/6pk)
Athletic Brewing Co, "All Out" Extra Dark ($11.29/6pk)
Untitled Art "S'Mores" Dark Brew ($16.49/6pk)
We hope to see you next week! Happy Dry January!