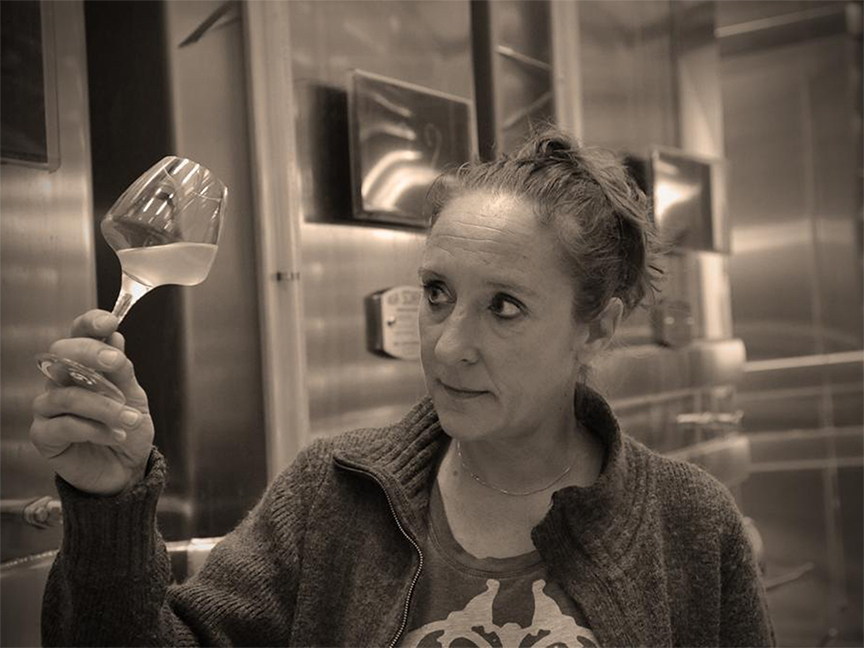 Top 1er crus from Chablis: Moreau-Naudet.
Before he passed away prematurely in 2016, Stéphane Moreau had been called "one of the most exciting young growers in Chablis," the appellation's "rising star." Critics and collectors alike swooned over the wines he produced on his family's farm, which he began to manage in the late 1990s.
Since that time of his passing, his wife Virginie (above) has carried on his legacy of organic farming, biodynamic practices, hand harvesting, and spontaneous fermentation with native yeasts.
Known for their "sense of place," their wines are often described in terms of their remarkable "texture," "precision," and "depth" — words that appear over and over again in glowing reviews of their releases.
We couldn't be more thrilled to offer three 1er crus by Moreau-Naudet:
Moreau-Naudet 'Forêts' Chablis 2019
Moreau-Naudet 'Montée de Tonnerre' Chablis 2019
Moreau-Naudet 'Vaillons' Chablis 2019
Chablis lovers will immediately recognize these as three of the appellation's greatest sites (Montée de Tonnerre is considered by many to be the top 1er cru in Chablis). And for the Chablis curious, this extraordinary flight represents the perfect gateway into one of the world's greatest expressions of Chardonnay.
We couldn't be more excited about this wonderful allocation. But please note that quantities are limited.
Please click on the links above to order.
Image via Grand Cru Selections.