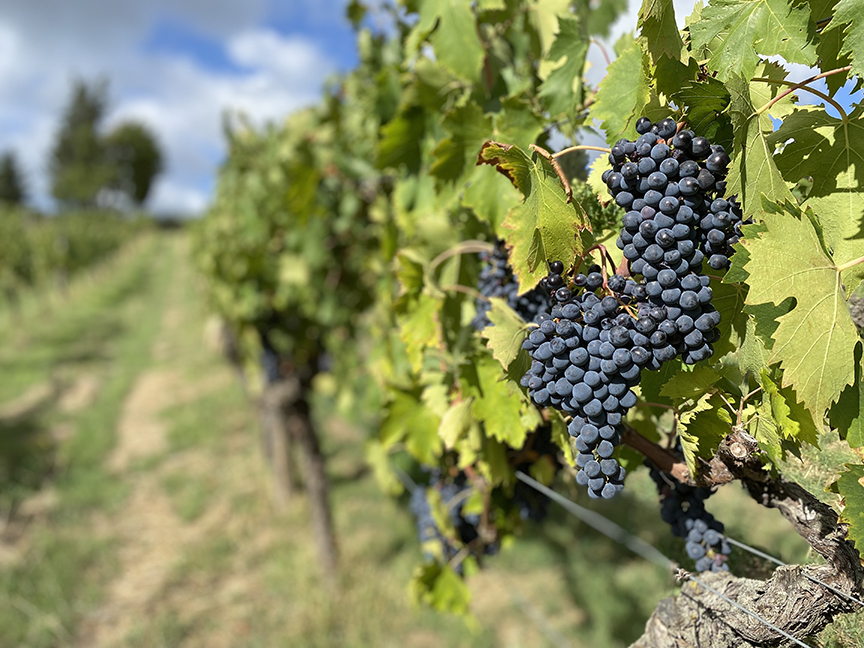 'Tis the season for cooking beef! Great reds for holiday cooking!
Check out December's FEATURED WINES, including the Dagaz Cabernet Sauvignon 2018, Colchagua, Chile ($20.99), here.
'Tis the season for cooking beef. We know that many of you will be making your favorite braises and stews as we gear up for the holidays. And more than one gorgeous piece of beef will be grilled, smoked, or even cooked sous vide to be served at holiday get-togethers.
With this in mind, Brett has personally chosen four of his favorite wines to pair with beef (Brett is also a fantastic chef, by the way). The wines and his notes follow. You can taste them next Wednesday at our weekly complimentary tasting from 5-7 pm.
The Wednesday event will also include a sampling of meats from Grama Grass & Livestock: "Grass-fed & finished beef raised in Boulder, Colorado." It's going to be a fun one! We hope to see you there.
Le Cinciole "Petresco" 2017, Panzano ($83.00)
This wine is made from 100% biodynamically farmed Sangiovese from Panzano (above), one of the core townships of the Chianti Classico appellation.
Terroir al Limit "Terra de Cuques" 2018, Priorat ($67.98)
Certified organic Garnatxa Negra and Carinyena from schist and clay-limestone soils, which give this wine wonderful lift and vibrance.
Cartello Cabernet Sauvignon 2018, Sonoma ($43.98)
Biodynamically farmed Cabernet Sauvignon from Alexander Valley, Sonoma. The "second" wine by Mila Family Vineyards and an all-time staff favorite.
La Croix Ducru-Beaucaillou 2019, Saint Julien ($89.00)
This is the "second" wine of Ducru-Beaucaillou (Saint Julien 2nd Growth). The 2019 is a blend of 50% Cabernet Sauvignon, 46% Merlot, and 4% Petit Verdot. It ages in 60% new French oak.