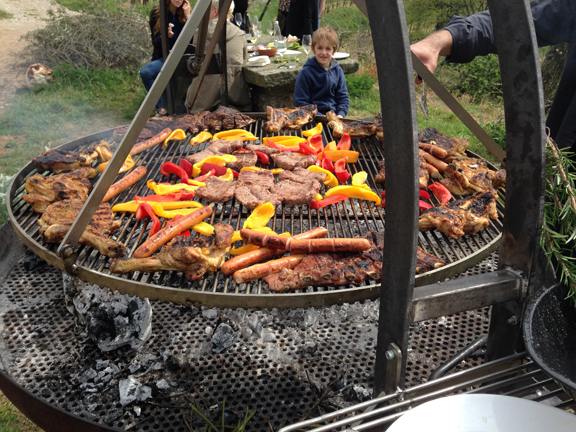 This Labor Day, let Alcohol Content Be Your Guide
As Labor Day weekend approaches, many of us are preparing and planning for our end-of-summer parties and meals.
And of course, for wine lovers, that means thinking about wine pairings as well.
One of the coolest things about the U.S. wine scene today is that there are more and more low-alcohol wines available to us than ever before.
Ten years ago, you'd rarely hear wine folks in America talk about "low alcohol" and "high acidity." In fact, the opposite was true.
Americans were brought up on the notion that wine should be high in alcohol and low in acidity. Some would ascribe the phenomenon to the "Coca Cola and Bourbon" theory. In a country where wine appreciation has only caught on in the last two decades or so, the American palate was shaped by what it knew best.
While Europeans start tasting wine at an early age, most Americans don't have their first taste of wine until they're adults. But do you know anyone in America who hadn't tasted Coke and/or Bourbon before they reached their eighteenth birthday? Some would say that those sensorial experiences — sweetness and high-octane alcohol — were what defined our palates before the current wine renaissance.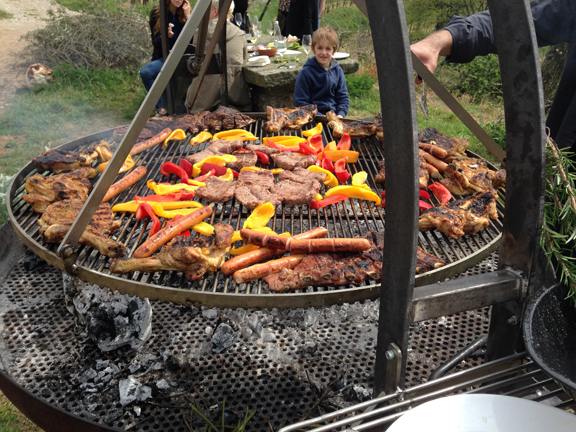 Above: What will you be grilling for Labor Day this weekend?
It's partly due to the way that wine was marketed to us back in the 1970s and 80s. And it's party due to the fact that many wines weren't available to us. The Californian wine explosion during that era was all about high alcohol and low acidity. Zinfandel, perhaps more than any other category, was a symbol of this.
But today that's all changed as wine professionals increasingly guide us toward lower alcohol wines with higher acidity.
In his How to Love Wine (Morrow 2012), Eric Asimov recounts a similar personal journey as a American lover. And this summer he wrote a great piece about how he ultimately turned away from high-alcohol Zinfandel.
When it comes to Labor Day wine pairings, I can't think any better single criterion for selecting your wines: look for wines low in alcohol.
There's no steadfast rule for this, but 10-12 percent is a good guide for whites and 12-13.5 a good one for reds.
Look for wines like Vinho Verde from Portugal, Albariño from Spain, Txakoli from Basque country. By definition, Prosecco is a low-alcohol wine and shouldn't report more than 11 percent. And Moscato d'Asti, usually weighing in around 7 percent, is ideal for those who like sweet wines. It's fresh and bright and great to drink on a hot end-of-summer day outside.
Franciacorta from Italy and Champagne (well, you know where that's from!) often surprise people with how low in alcohol they can be (around 12 percent).
When it comes to reds, Italy is arguably the best country to look for when it comes to balanced alcohol. But France's Loire Valley is also a place to turn to (I love a gritty Cabernet France from Anjou at around 13 percent, especially when slightly chilled).
There are plenty of others and I've only listed some of my own personal favorites here. Riesling from Germany, Moschofilero from Greece, and even traditional-style Burgundy… yup, low in alcohol.
When you drink lower-alcohol wines, the alcohol works with (and not against) your body to help you digest your food (whereas high alcohol can dehydrate you and make it harder for your body to absorb water). And you can drink more without feeling the ill effects of alcohol consumption.
One or two percentage points seems like a small difference but it really does make a difference.
So when selecting your wines for your Labor Day party, take a look at the alcohol content and let it be your guide.
Have a great weekend and holiday!
—Jeremy Parzen
follow Jeremy @DoBianchi