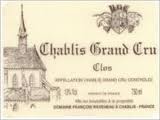 The Showdown: Dauvissat vs. Raveneau
While sitting on the patio of Frasca Food and Wine eating dinner with my wife and our friends Craig and Courtney Lewis, Grant Reynolds, one of the many talented sommeliers at this fine Italian establishment, presented the opportunity for me to offer a special wine dinner to my mailing list guests.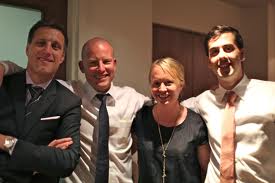 Typically, I am asked to help sell a dinner that is filling up slower than normal, but this was a new challenge all together.  While Grant was pouring our wine he told me about a recent conversation he had with Eric Railsback of San Francisco's RN74, who had presented the idea of hosting a dinner offering a head to head tasting of the two great producers of Chablis – Dauvissat and Raveneau.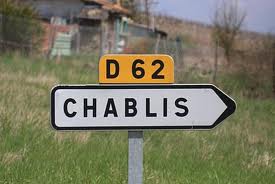 I thought for a moment and immediately asked Grant to hold 8 seats for the first few couples that I could think of and told him that I could sell all 14 seats that were available with ease.  The following morning, I drafted an email to our top Burgundy collectors and sold the rest of the dinner in a matter of 10 minutes.
Keep in mind, this is not an inexpensive dinner.  The tariff for the evening was $350 per person, which is actually a phenomenal deal.  As I mentioned to the group during dinner, the collection of wines being offered at this dinner is more than the state of Colorado receives in two years.  Additionally, one bottle of Raveneau Les Clos 2009 goes for $380 at the Boulder Wine Merchant.
Frankly, we are lucky to even have a few bottles of this highly allocated and coveted Burgundy gem.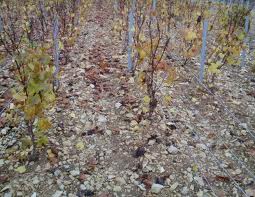 In terms of quality, Raveneau and Dauvissat are two producers who sit elevated high above the rest in Chablis.  There are certainly outstanding wines produced outside of these two greats, but it is decidedly clear that there are no finer examples of Chardonnay grown on the chalk-rich, Kimmeridgian soils of Chablis than Dauvissat and Raveneau.
Stylistically, the Dauvissat wines lean in the direction of being broad, yet defined and pure.  There is very little interference from oak with these wines.  Perhaps a greater hint of lees contact, and a slight exposure to oxygen that fattens the wines, but the style is hauntingly intoxicating the longer the wine remains in the glass.
Similarly, Raveneau shares a passion for making wines in a traditional style, yet their house style tends to be a bit more taught and focused in nature.  Sometimes offering a greater influence of oak, but showcasing intensity of fruit and minerality in a way that few producers in the world can offer.
I find Dauvissat to always deliver a fantastic performance, but look for Raveneau to knock you in your chair with outrageous spots of brilliance.
So, the challenge was made to take these producers head-to-head in a 7-wine flight from 2009 back to 2002.  All wines were to be Premier and Grand Cru quality levels, and paired according to vintage and as close to vineyard proximity as possible.
The Frasca kitchen was challenged with the task of stepping out of their Friulano shell for the night to take these 14 guests on a virtual trip through Burgundy.
The list of wines was as follows:
2009 Francois Raveneau Premier Cru Montée de Tonnerre
2009 Vincent Dauvissat Premier Cru La Forest
2008 Francois Raveneau Premier Cru Montmains
2008 Vincent Dauvissat Grand Cru Les Preuses
2007 Francois Raveneau Premier Cru Forêt
2007 Vincent Dauvissat Premier Cru La Forest
2006 Francois Raveneau Premier Cru Montmains
2006 Vincent Dauvissat Grand Cru Les Preuses
2005 Francois Raveneau Premier Cru Forêt
2005 Vincent Dauvissat Grand Cru Les Preuses
2004 François Raveneau Grand Cru Valmur
2004 Vincent Dauvissat Grand Cru Les Clos
2002 François Raveneau Grand Cru Les Clos
2002 Vincent Dauvissat Grand Cru Les Clos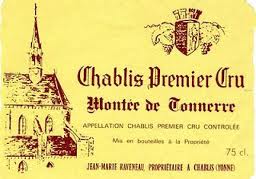 As we arrived, we were greeted with the two 2009 Premier Cru offerings, which is not a bad way to get the evening started.  Interestingly, the wines were both alive and open with flavor.  2009 is a fairly forward vintage that has proven outstanding for the cooler pockets of Burgundy.
The Raveneau Montée de Tonnerre, which sits just to the east of Blanchot Grand Cru, showed a full-flavored style with spiced apple, toast, and mineral.  A cheesy note from Lees aging lingered on the nose, but the intensity of chalk and dried apple prevailed on the palate with richness and elegance.
The winner of this first grouping, however, went to Dauvissat.  The La Forest 2009 had a special, lifted brightness of toast, nuts, lemon curd, and a forward, round, savory profile of tart pear and peach fruits.  The Dauvissat had a freshness and a sense of detail that overshadowed the Raveneau at this point.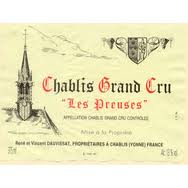 Next came the 2008 grouping.  This flight inspired me to hold on to my glasses a bit longer for the duration of the evening – much to the dismay of the wine service team.  I found that the extra time in glass contributed to a much different assessment with even 20 minutes of patience.  That said, out of the chutes, the Raveneau seemed to be the faster racehorse.
The Montmains vineyard sits on the southwest banks of the Serein River and to the east of Vaillons.  The central part of Montmains is considered Forêts and the southernmost tip is Butteaux.  The labeling of these vineyards varies with the producer, although no one would contest the general quality of Montmains as a whole.
The 08 Reveneau Montmains boasted rich flavors of baked lemon, orange, spice, salt, seashell, and continued on the palate with dense texture, and an intensely mineral finish.  The Dauvissat truly showed the breed of the Grand Cru vineyard Les Preuses with baked apple, pear, cinnamon, clove, cream, peach skin and an explosively intense character on the finish.
When all was said and done, it was the 08 Dauvissat Les Preuses that finished on top for this flight.  The Raveneau simply went into its shell to reveal greater complexity with time in the bottle.
The 2007 vintage was next, the showdown included the Raveneau Forêts vs. Dauvissat La Forest (the same vineyard, but spelled differently).  This was a super fun comparison being that both wines are sourced from the same general area. Stylistically they were dramatically different with the Raveneau offering a balanced bouquet of seashell, lavender, quince, pear, citrus skin, and a lush texture.  The finish went on and on with beautiful spice notes, basil, and field flowers.
In contrast, the Dauvissat was more about lees, Parmesan rind, almonds, toast, spice, and flavors associated with time in an older barrel.  A pronounced savory element of mushroom, wood spice, and dark minerality added extra complexity.  The Raveneau was the undisputed winner in this round with power, purity, and depth.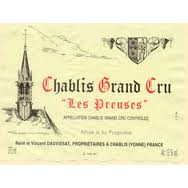 Continuing with the tour, we moved on to the 2006 wines, which showed the increased warmth of the vintage in contrast to the 2007, and 2008 vintages.   Both wines showed more tropical fruit flavors and a distinctly riper profile.
The 06 Raveneau Montmains was a fantastic combination of roasted apple puree, lemon curd, piecrust, and wet stones.  The texture was round and smooth and starting to offer a hint of secondary aromatics.  The 06 Dauvissat Les Preuses showcased beautiful aromatics driven by high-toned seashell, white flowers, graham cracker, ginger, and a refreshing kick of sea mist.
It was clearly a brighter, livelier, example and seemed to show no signs of slowing down.  Point Dauvissat.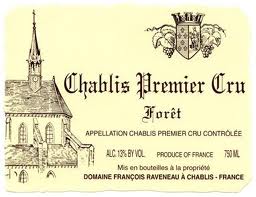 Another relatively warm vintage was 2005.  Here we had the Raveneau Forêt up against the Dauvissat Les Preuses.  The Raveneau came out of the glass swinging with high-energy flavors of fresh apple, peach, marzipan, piecrust, and vanilla.
The wine was opulent, yet smooth and detailed on the finish.  The Dauvissat Les Preuses initially offered aromas of mushroom, compost, and tea, but quickly developed into a wine with spiced nuts, dark mineral, iron, and dusty field flowers.
A dense core of fruit, but much more savory and bass toned in its flavor profile.   The more energized Raveneau seemed to steal the show with a lemony vanillin aroma that gave it personality and character.  Raveneau won this round.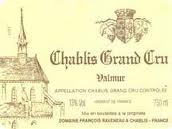 Now the heavyweights…  2004 Raveneau Valmur vs. Dauvissat Les Clos.  The Dauvissat was gorgeous and explosive with flavors of decomposing leaves, mushrooms, cheese, spiced apple cider, wet chalk, sundried apple, and yellow flowers.  It offered a zesty acidity with a firm, focused finish that went on for a minute or more.
As good as this wine was, the Raveneau was unbelievable.  The best way for me to describe this wine was by calling it a lemon verbena laser beam.  A textbook example of Grand Cru Chablis — loaded with mineral tones, lavender, soap, seashell, lemon cream, brine, and a perfectly balanced texture and finish.  This wine was awesome and took the prize for the 2004 battle.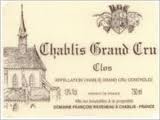 The grand finale consisted of 2002 Raveneau Les Clos against the 2002 Dauvissat Les Clos.  Les Clos is the biggest, and perhaps most well known of all the Grand Cru vineyards in Chablis.  Raveneau is known for having one of the finest parcels situated smack-dab in the middle of the vineyard, yet Dauvissat owns a larger parcel of this top-rated cru.  This was the flight of the evening for sure.
The Dauvissat started with a toasty lees component that was quickly backed up by a symphony golden raisin, spiced apple, caramel, vanilla, toast, dust, smoke, ripe peach, with awesome, silky, texture and a finish of explosive minerality and detailed purity.  This was a clear example of great Les Clos Chablis.
Yet, it was passed up once again by the mind-blowing complexity and depth of the 2002 Raveneau Les Clos.  Wow!  One of the greatest examples of Chablis I have had.  This wine burst from the glass with dramatic aromatic complexity of crushed seashells, ocean water, lavender soap, fresh white flowers, spice, vanilla, and anise.
The depth and texture of this wine were unreal, with an amazing core of powerful fruit flavors and layers on the finish that lasted for minutes.  In a tasting of top-tier wines, the 2002 Raveneau Les Clos was absolutely on a different planet.  Yeesh, I need to find another bottle of that somewhere.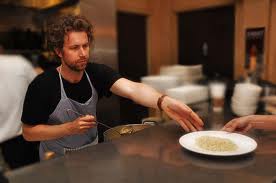 The Frasca kitchen did an amazing job of matching the food with these wines.  They were able to tone down the acidity that is normally found in the cuisine of Friuli and take the flavors in a direction of simplicity with mushrooms, chicken, fresh herbs.
It is refreshing to attend a wine dinner where the kitchen is so in tune with how wine and food marry.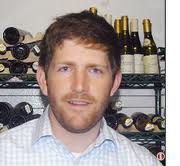 Finally, a special thank you goes out to Eric Railsback of RN74 and the team of Frasca sommeliers for setting this dinner up for our enjoyment.  It was an amazing evening and an exercise that most people will never have the opportunity to discover.
This was truly a special night of food and wine that will not be soon forgotten.