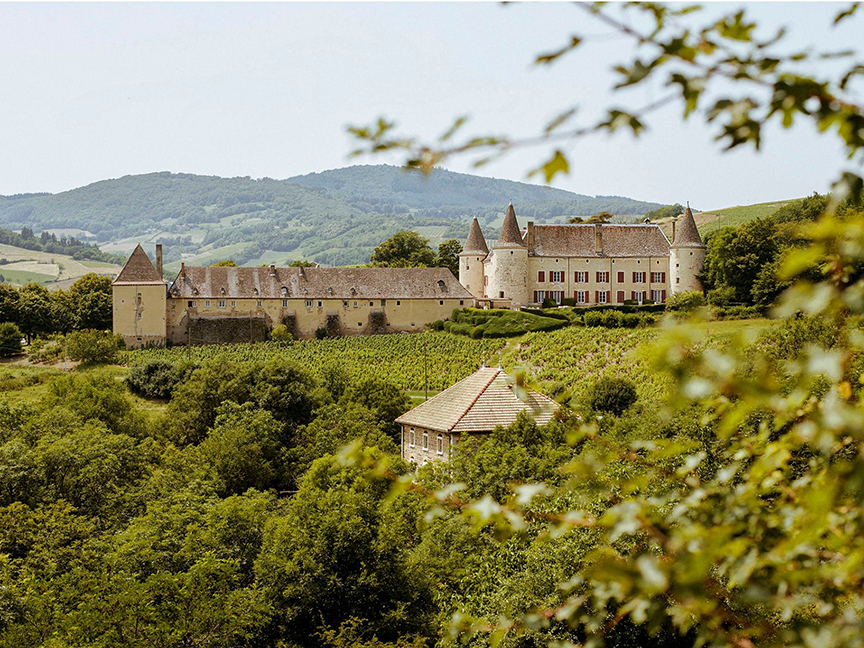 The perfect Thanksgiving wine? Taste with us next Weds.!
Please join us on Wednesday, 11/15, 5-7pm for our weekly complimentary tasting where we will be showcasing 4 wines that will go great with your Thanksgiving feast (see below).
They are just a handful of the 12 wines we are featuring this month for holiday entertaining, including a delicious organic wine from Bulgaria by a Barolo producer, the Edoardo Miroglio 2021 Thracian Valley Viognier and Traminer ($16.99).
Another wine that we are really excited about is the Château de Varennes 2020 Beaujolais-Villages ($15.99), which is possibly the best red wine for Thanksgiving we have ever tasted. That's the Château above in the photo.
Here's the staff tasting note:
We were thrilled to find such a terrific Beaujolais-Villages at this price. It wafts from the glass with intense floral and fruity notes including violet, peony, and raspberry. The palate offers refreshing flavors of juicy and bright strawberries and red currants. This light-bodied, cheerful Gamay has satiny tannins. Château de Varennes is estate grown and now owned by Burgundy negociant Albert Bichot. It is perfect for Thanksgiving and light enough to sip as an aperitif.
Here's the complete lineup:
Edoardo Miroglio "Bio" Viognier & Traminer 2021, Thracian Valley, Bulgaria ($16.99)
Berthaude Côtés du Rhône 2021″Cuvée Laura", France ($14.98)
Château de Varennes Beaujolais-Villages 2020, France ($15.99)
Three Wine Co. Zinfandel 2019, Contra Costa County, California ($15.99)
We hope to see you next Wednesday! And we'll have more Thanksgiving recommendations for you next week as well!