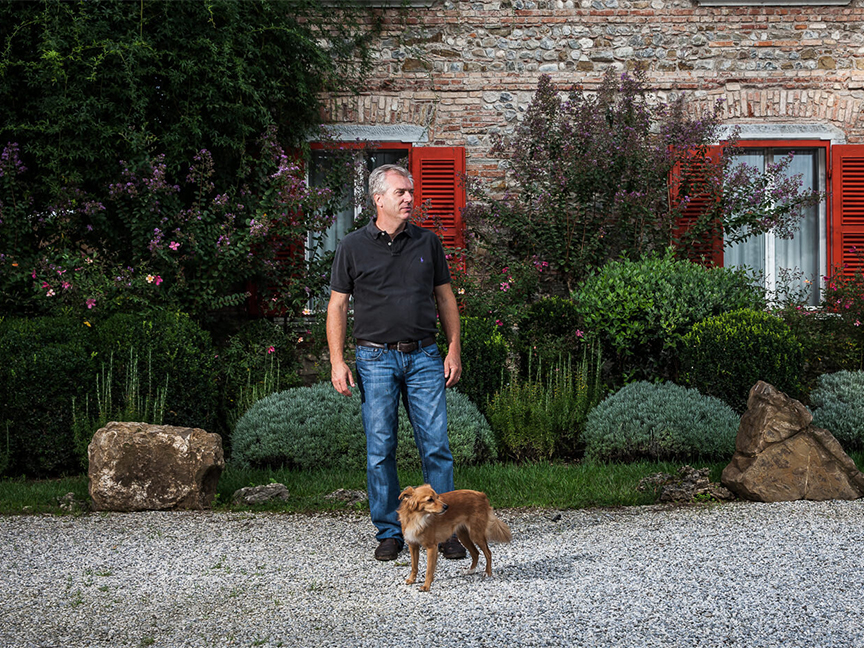 The Merlot Miles never told you about.
If you're a wine lover like us, then you surely have heard the famous line from "Sideways," the 2004 buddy movie about two guys who go wine tasting in Santa Barbara County: "I'm not drinking the [expletive] Merlot!"
Like Chardonnay, Merlot became a favorite punching bag of a new generation of wine hipsters. It was grape and wine number-one when it came to what was not cool to drink anymore (hello Pinot Noir!).
But few remember that the famous wine that Miles drinks in the film's catharsis, the famous Château Cheval Blanc, is a wine where Merlot plays a key and starring role in its classic "right bank" blend (Saint-Émilion).
The thing that Miles doesn't tell us in the movie, even though he seems to be a fan of Italian wines (at least Super Tuscans like Sassicaia), is that Merlot isn't just grown in France (like the ones he likes) and California (like the ones he doesn't like).
One of favorite places to look to for world-class Merlot like that grown in Saint-Émilion is Friuli in northeastern Italy where Merlot has been grown for generations now. Some might be surprised to learn that most Friulians consider it a "local" grape because its deep roots there and the role that Merlot plays in Friulian gastronomy (where it's usually reserved for land-based second courses).
This week at the shop we are super geeked to be presenting one of our favorite expressions of Merlot, the Meroi "Nèstri" Rosso 2018, Friuli Colli Orientali ($29.98) by legacy grower and winemaker Paolo Meroi (in the photo above).
You'll find robust but elegant fruit in this gorgeous wine balanced by its classic savory character, a favorite to pair with slow-fired grilled meats that have been prepared over a classic Friulian fogolar (hearth).
It's just one of the "Marvelous Merlots" — Merlot from France, California, Washington, and Italy — that we are featuring on the site and in the shop this month.
AND it's just one of the wines you can taste at our weekly complementary tasting on Wednesday, September 21 from 5-7 p.m.
Here's the complete lineup for the tasting:
Grand Bateaux 2018 Bordeaux ($14.98)
Corvidae "Rook" Merlot, Washington 2018 ($17.98)
Ramsay Merlot 2019, North Coast ($21.85)
Meroi "Nèstri" Rosso 2018, Friuli Colli Orientali ($29.98)
These are great wines to stock away for the holidays and winter stews, roasts, and grills.
We hope to see you then and thank you for the continued support!