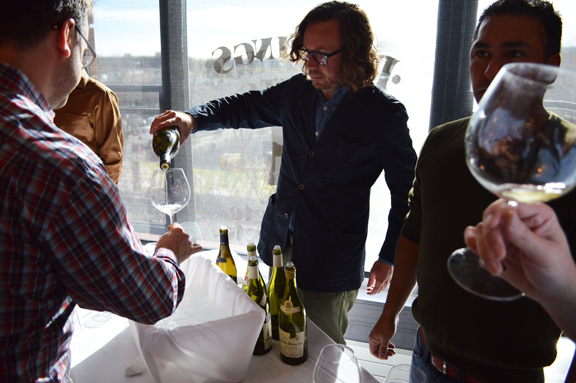 The Chablis Brunch, one of the more "chill" events at the festival
Let's be honest: In the wake of the festival's Saturday night, everyone was a little bit — how can we put it? — "toasty" on Sunday morning.
But that didn't stop people from waking in time for the Chablis Brunch, definitely the festival's most casual event but no less impressive in the breadth and caliber of wines that were poured.
Here is the flight of wines that were poured for guests:
Please click here to continue reading.