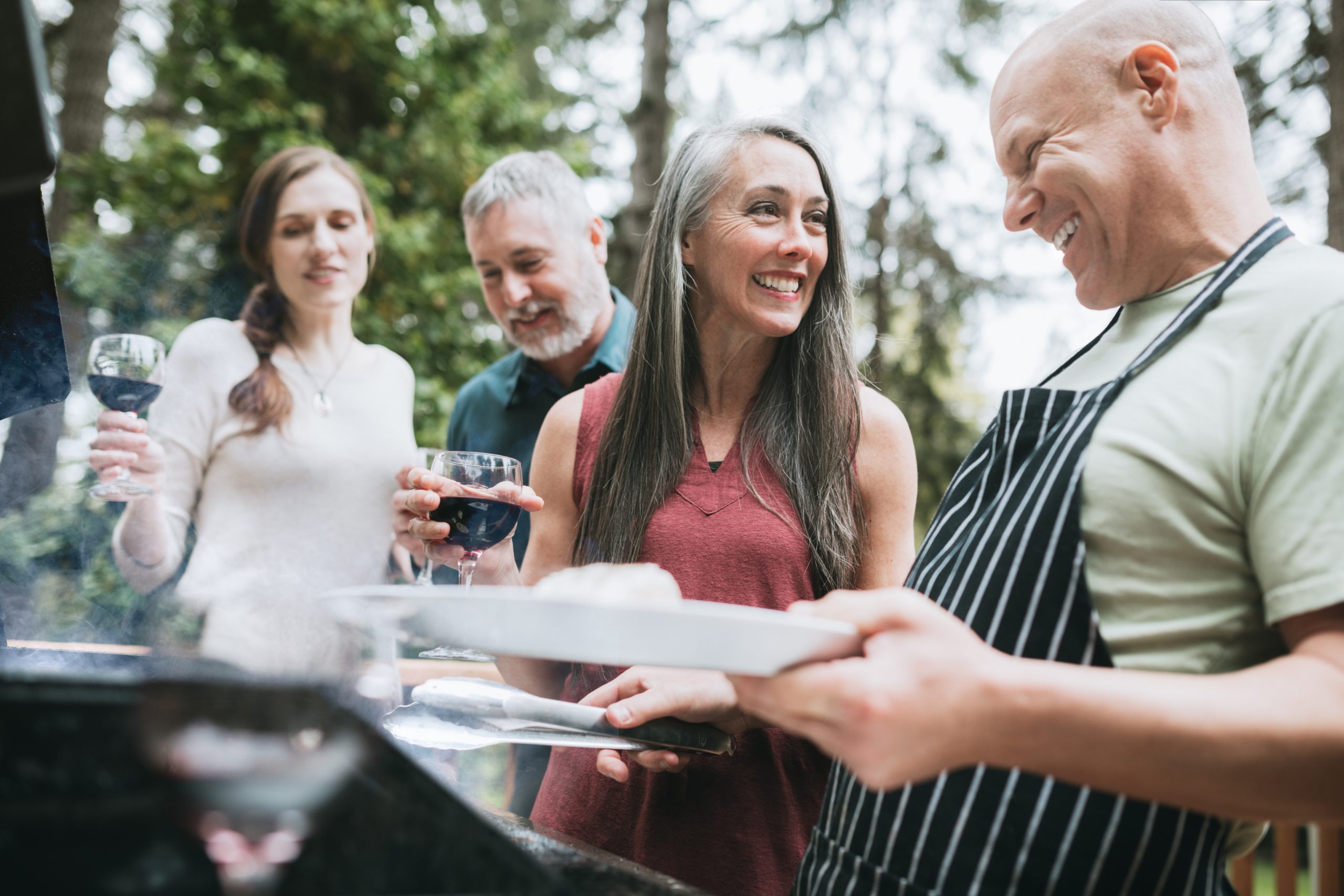 The Best Food and Wine Pairings for Labor Day Weekend
The summer doesn't officially end until the fall equinox rolls around. That'll happen this year on Wednesday, September 22, at 1:12 pm MST.
Like many Americans, at the Boulder Wine Merchant, we consider Labor Day the ceremonial end to summer. It's when we host (and join) outdoor end-of-summer brunches and barbecues so we can enjoy the last days of warm weather.
To wrap the season, we look forward to pairing the best wine for summer with some famous Labor Day traditions. Here are some of our top food and wine pairings for the upcoming Labor Day weekend.
Wines for Picnic Foods
With the warm weather sticking around, we still crave the lighter and fresher styles of wines that we drink during the hotter months of the year.
That means we'll be reaching mostly for white, rosé, and sparkling wines — thirst-quenchers that pair well with the grilled and sautéed vegetables that adorn our dinner table during the summer.
These wines also go well with our favorite summer picnic foods like smoked salmon, fish and white meat salads (think tuna and chicken salads), and the many styles of eggs we love to prepare between Memorial Day (the unofficial start of summer in the U.S.) and Labor Day, the season's unofficial end.
Just think of the poached, hard-boiled, soft-boiled, deviled, and even Scotch eggs that we love to serve this time of year (even though the Scotch egg is a year-round affair here at the Boulder Wine Merchant).
As much as we love any type of egg with red wine during the cool months of the year, summer eggs call for lighter style wines, especially extra-food-friendly ones with lower alcohol that counter the richness of the repast.
And here's where the quest for the perfect Labor Day wine pairing gets really interesting.
Wines for Grilled Meats
One of the biggest challenges when it comes to finding the right end-of-summer wine is picking the perfect red wine to pair with a smorgasbord of grilled meats that so many Americans devour over Labor Day weekend.
And herein lies the rub (though not the dry rub that you're thinking of for your smoked meats!)
On the one hand, you want hearty red wines to pair with the fatty foods you'll be grilling, whether hotdogs, sausages, or that ribeye steak you've been dry-aging in your fridge.
But on the other hand, you want lithe red wines — not "huge, big… tannic monsters." In other words, you want wines that'll work well with a wide variety of aromas and flavors and even with the heat — the spiciness — of many end-of-summer foods.
Even though it only seems like a small difference between a 14-14.5% alcohol red wine and a 13-13.5% alcohol red wine, it actually makes a big difference in how the wine pairs with food.
Red wines that are "hot" (in the 14+% alcohol content range) tend to be best with richly flavored and fatty meats — think dishes like stews and braised meats. Those are the types of foods you serve during the cold months of winter, right?
For your end-of-summer picnic or barbecue during Labor Day weekend, you're probably going to be serving mostly grilled meats (and vegetables for those not of the carnivore persuasion).
Things like hot dogs and sausages, chicken breast, and seafood (think succulent crustaceans on skewers). You're going to crave red wines for a lot of these, including the seafood, which people are increasingly pairing with lighter-style red wines.
But you're also going to want wines that are lower in alcohol and fresher on the palate.
Discover the best red wines to drink in summer >
Red Wines to Chill for Warm Weather Grilling
One of the coolest things about red wines that are low in alcohol is that many of them can be chilled with great results (excuse the pun!).
Remember those straw-flasks that they serve the Sangiovese and Chianti from in Tuscany? In the old days, one of the great things about those bottles was that you could chill them in a river or stream. The straw protected the glass from breakage in the water and helped to keep the wine cool.
Learn the best way to serve red wine in summer >
We've included a couple of chillable reds in our End of Summer/Labor Day offering below, selected personally by Boulder Wine Merchant owner Brett Zimmerman, Master Sommelier.
One comes from the Italian Alps, a blend of 2 native red grape varieties, Lagrein and Schiava, and a perfect "mountain" wine for the sultry last days of the season.
The other is a Cabernet Franc from the Loire Valley, a red grape that the French love to serve chilled during the summer. Both are light in body and alcohol, ideal for the foods you'll be serving and enjoying during the long weekend.
But we've also included a "big" red with notes of oak from Rioja, Spain, a Tempranillo blend that'll be great with charred steak. Don't be afraid to ice this one down for a few minutes before pouring. A slight chill will only make the wine taste fresher in the glass.
Shop our Labor Day wine selections >
Expertly Pair Your Labor Day Wine and Food
Whatever you drink or serve with your Labor Day grill party, barbecue, or picnic, remember there are no right or wrong answers when it comes to pairing your favorite wines and foods.
If you can't be with the Cerasuolo d'Abruzzo that you love, love the one you're with, like the beautiful richly pink-hued Fosso Corno Cerasuolo d'Abruzzo.
This classic end-of-summer Italian rosé wine goes with a wide variety of dishes and is a to-go rosé to pair with seafood.
Shop our Labor Day wine selections now >
Want more expert wine and food pairings for any occasion? Follow us on Instagram with Master Sommelier Brett Zimmerman >