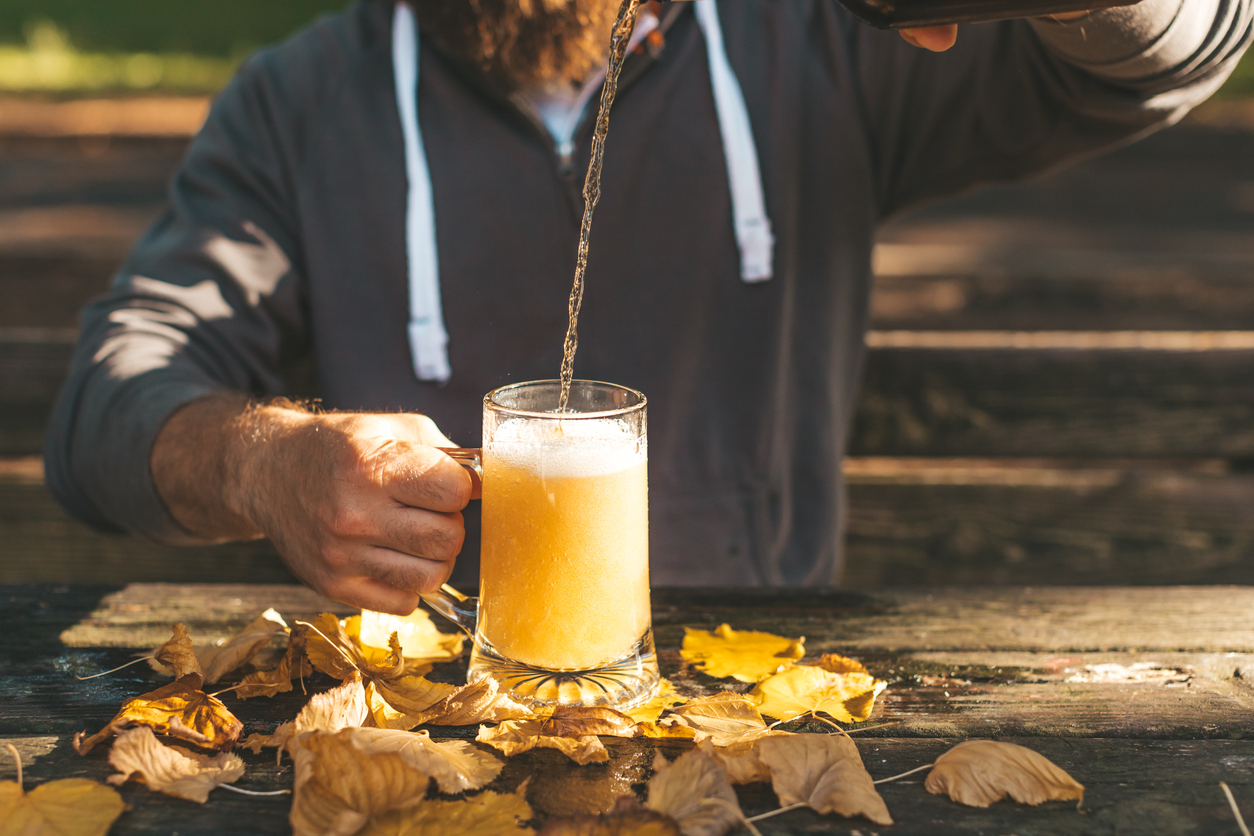 The Best 8 Colorado Breweries to Visit This Fall
Is it too early to start celebrating Oktoberfest?
There's nothing quite like a crisp Colorado beer on a brisk fall day — especially when you're in the Mecca of microbreweries.
Colorado is home to the best beers and breweries in the country, and it's the kind of quality (and quantity) you won't find elsewhere.
Around nearly every corner you can find a unique Colorado brewery to satisfy your unique beer craving. To help you sort through them, we've rounded up our favorite top Colorado breweries across the state.
Wynkoop Brewing Company, Denver
Since 1988, this has been the spot for experimental Colorado beer. Their state of the art 20-barrel brewing system brews up more than 40 different styles of beer, so there's a flavor for every palate.
Their tap list is extensive and unique, bringing unexpected ingredients to their beers, like the Rocky Mountain Oyster Stout that pairs great with a night out for a Rockies game at nearby Coors Field.
Take a tour at Colorado's first brewpub >
Molson Coors Brewery, Golden
It doesn't get more classic than Coors. The largest brewery in the world has continued the legacy of making the best Colorado beers since 1873.
On the Coors Brewery Tour, you'll get a behind-the-scenes look at the malting, brewing, and packaging process. If you're a history buff, you'll enjoy the historic beer can designs and you'll have plenty of opportunity to sip the famous beer in all its glory.
Nestled in the cozy mountain town of Golden, you can make it a full day adventure by adding a hike or some window shopping around town after your brewery tour.
Learn more about this top Colorado brewery on a virtual tour >
Odell Brewing Company, Fort Collins
This family-owned microbrewery brings together quality flavors and wholesome beginnings.
"Sometimes we can't believe it's been 30 years," say co-founders Doug, Wynne, and Corkie Odell. "When you have something as good as we've had at our brewery, life just flows."
In those 30 years, they perfected their brewing methods, giving us a buffet of Colorado beers to choose from. Fruity, low ABV, malty, or sour – you'll find your favorite new Colorado beer here.
Check out their beer list and new wine project >
Avery Brewing Company, Boulder
Newer to the Colorado brewery scene but just as successful comes this eclectic brewery in our beautiful Boulder neighborhood.
Right out of the gate they established themselves as a top Colorado brewery by winning the gold medal at GABF for their Out of Bounds Stout. It wasn't long before they opened their tap room and began experimenting with barrel-aging.
The accolades continue with this brewery winning the Best of Boulder 2021 title in the drink category.
Of course, we carry plenty of Avery beers here at Boulder Wine Merchant >
Knotted Root Brewing Company, Nederland
Nothing says Colorado beer like a small microbrewery in a quaint mountain town.
Head Brewer Chris Marchio may not be a Colorado native, but he sure captured the flavor of the state. After several years of working under small breweries across the state, Marchio branched out on his own.
For sour lovers and fruit-forward concoctions, you'll enjoy the "Thick Lavaburst Goo" and "Orange Banana Paste" sours that you definitely won't find anywhere else.
A fun bonus: all their hoppy ales come with beautifully designed cans.
Try this artsy Colorado brewery in Nederland >
Cerberus Brewing Company, Colorado Springs
If you're looking for a cozy backyard brewery with comfort food, this is your top Colorado brewery for summer and fall.
Just west of downtown Colorado Springs, this microbrewery offers 24 taps, house made sodas, and a full-service kitchen. Their beer list allows you to personalize your selection, down to the kind of hops used.
Rotating guest beers, ciders, and hard seltzers keep it interesting no matter what season you visit. But you're going to want to enjoy the sizable deck area and patio that's also open to dogs on a crisp fall day.
Add this Colorado microbrewery to your bucket list >
WeldWerks Brewing, Greeley
Award-winning brews with quirky names and humble beginnings? If you're into that (like we are), this is your new favorite spot.
Starting in a garage in 2009, Neil Fisher began his journey to become a master head brewer. Within a few short years, Fisher took his select brews to the big leagues – which is to say, the Big Beers, Belgians and Barleywines Festival.
He took home 2 medals at the festival, launching him and his brew mates into a passion for creating unique beer for the masses.
And while the tap list is top-notch, what's even more impressive is how this Colorado brewery give back to the community. With every purchase of their 10K IPA series, money is funneled directly to charitable organizations.
Read more about how their beer changes lives >
Breckenridge Brewery, Breckenridge
You've likely seen this Colorado brewery in multiple locations across the state. It's the 3rd oldest brewpub in the state, and a staple in the brewery world.
You won't want to skip this farm-inspired campus stretching across 26 acres, filled with taprooms, barrel-aging rooms, and areas to sit and enjoy the beautiful scenery. They give 90-minute tours and sampling 5 days a week.
When you're done with your tour, you can enjoy your favorite craft brew at the community fire pits, play some bocce ball, or chuck around a few bean bags at the corn hole area.
Elevate your brewery tour at their live events on campus >
Expand Your Beer Palate This Fall
Maybe you've got a favorite fall beer standby that you stick to every year. We get it — it's always great to grab a cold drink at your favorite spot.
But maybe it's time to expand your horizons this season.
Colorado isn't just known for its unique microbreweries. It's also home to some amazing wineries just waiting for you to discover your next favorite bottle.
Explore the historic vineyards at high altitudes that give European wines a run for their money!
Check out these 5 best Colorado wineries for your next adventure >