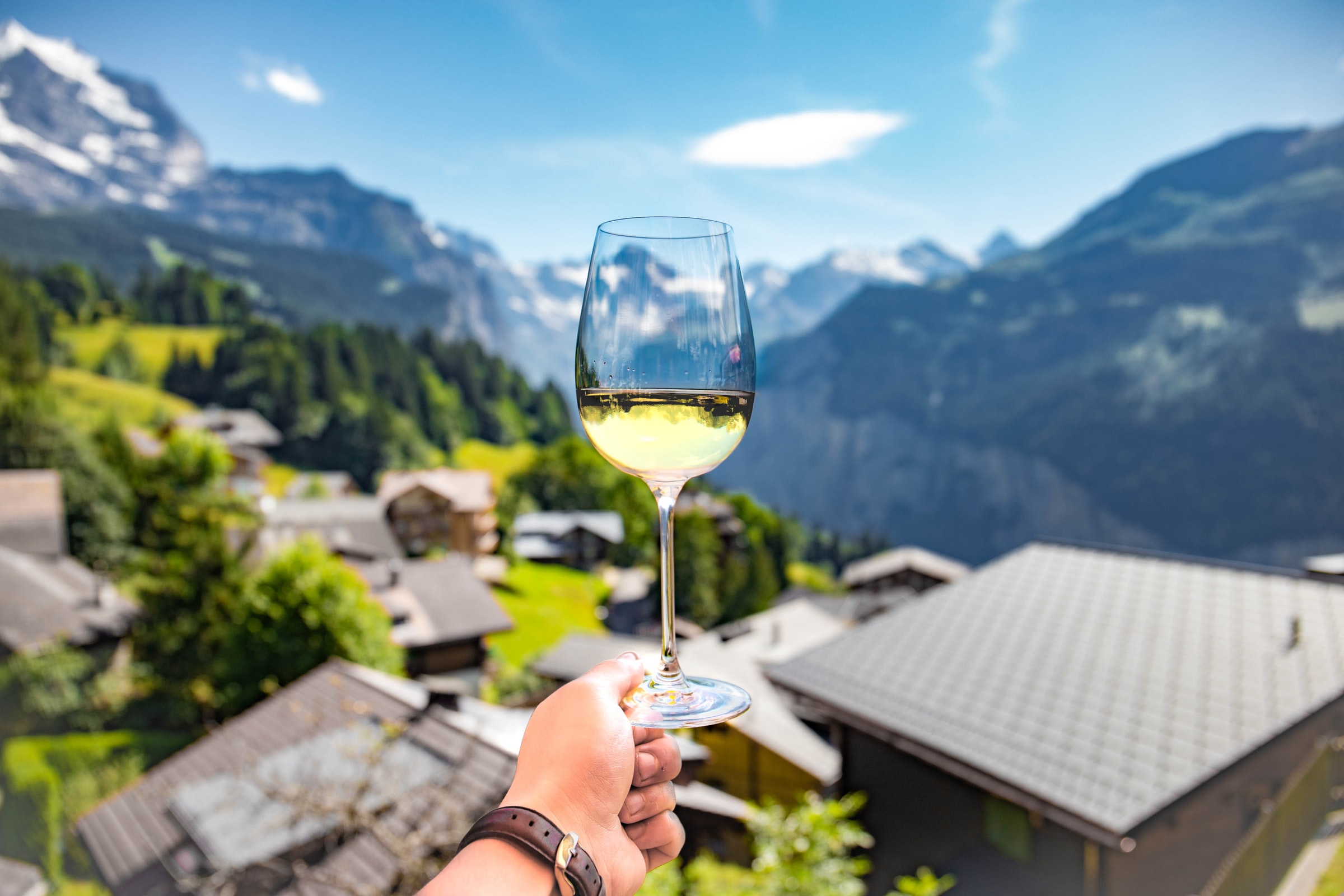 The 7 Most Delicious Colorado Wines You Need to Drink Right Now
It's summer, which means it's time to pop open a bottle of Colorado wine for a lazy afternoon of chilling and grilling.
But with hundreds of wineries in Colorado, how do you know what to choose this season?
Don't sweat it. We've created a seamless guide for the best wines to drink right now while supporting some of the best Colorado vineyards.
Whether you're in the mood for a fresh white wine to sip on before dinner, the perfect red for grilling, or an ultra-limited rosé, we've got you covered. Check out the best Colorado wines that will have you eager to taste, explore, and share.
What Are the Best Grape Varietals in Colorado?
Colorado wineries are having quite the moment. Each day, more and more styles of wine are being made in the state. It's truly exhilarating to see the drive, dedication, and creativity of our local winemakers.
Colorado vineyards are planted at extremely high altitudes, have a short growing season, and get a lot of direct mountain sunshine.
Unlike in California with ample sunshine, humidity, and a longer season to achieve ripeness, wineries in Colorado produce grapes that grow in mountainous regions. They can also withstand a lot of sunlight.
We've seen excellent examples from Colorado vineyards of Loire Valley varietals like Chenin Blanc and Cabernet Franc as well as German and Austrian grapes like Riesling and Gewürztraminer.
The 5 Best Colorado Wines to Drink This Summer
1. Aquila Cellars 'Rocinanté' Blaufränkisch Rosé 2020
This dark rosé made from the popular Austrian red grape Blaufränkisch is full of tangy watermelon and bright strawberry.
It's floral and textured and has enough acidity to stand up to rich grilled meats. This delicious and quaffable wine is unfiltered and has no added sulfur dioxide (SO2).
Made by new-to-the-scene Courtney Gayer and Brandt Thibodeaux, Aquila Cellars is a locally owned business worth seeking out. They focus on finding which grapes are best suited to Colorado vineyards, organic growing, and low-intervention winemaking.
What you'll love about this rosé is its freshness, complexity, and divergence from the status quo.
Check out what Aquila Cellars is up to here >
2. The Storm Cellar 'All The Flowers' 2020
Vineyard owners and winemakers Jayme Henderson and Steve Steese have made the sommelier's dream come true with The Storm Cellar. Using their love of wine, travel, and food, they're bringing Colorado wines to the national stage.
This Grand Valley blend of Viognier, Muscat, Gewürztraminer, and Sauvignon Blanc is dry, aromatic, tropical, and floral. With the hot temperatures this summer, pick up a bottle of this crisp and expressive white wine for your next pool day.
With many wine-tasting dinners throughout the year, it's easy to plan a visit to this gorgeous vineyard and winery or find them at events across the state.
Follow The Storm Cellar here >
3. Buckel Family Wine Colorado Cinsault 2019
Joe and Shamai Buckel are passionate about family, Colorado, locally-grown food, and great wine. With tasting rooms in both Gunnison and Telluride, Buckel Family Wine is a can't miss on your summer road trip.
Typically grown in the South of France, Cinsault is a heat-resistant and versatile grape that makes for a perfect summer red wine – you can even try chilling it! Aromas of strawberries, cherries, and baking spices will have you drinking this will all your summer meals.
Connect with the Buckel Family and plan your trip >
4. Jack Rabbit Hill Farm Dill Farm Riesling 2018
Jack Rabbit Hill is known across Colorado for its clean growing practices. They've been farming certified organic since 2000 and certified biodynamic since 2006.
Sourced from a single organic vineyard, this dry Riesling with nervy acidity is balanced by roundness and texture. Expect to smell the green apple, lime, rose petal, orange peel, and honey. Very little sulfur is added at bottling.
Don't forget to plan a visit to the farm this summer and taste all of their wines, ciders, and spirits.
Check out Jack Rabbit Hill here >
5. Monkshood Cellars Whitewater Vineyard Syrah 2017
Nathan Littlejohn brings his winemaking experiences from Corsica, Australia, New Zealand, New York, and Napa to natural Colorado winemaking – but he leaves any pretense at the door in favor of offering up approachable and enjoyable wines.
While Syrah may be one of the best indulgences of the fall season, this expression from Monkshood Cellars is so delicate and restrained that you won't want to wait for cooler days.
Aromas of figs, dark berries, and forest floor will draw you in and envelop you. Aged in 30% new French oak.
Plan your trip to Monkshood Cellars >
6. Colterris Cabernet Franc 2018
Colterris Winery boasts 100% Estate Grown grapes managed by Winemaker Bo Felton and Assistant Winemaker Justin Jannusch. They focus on a vineyard-driven approach to achieve the best expression of Colorado wines.
Grown along the Colorado River, this classic Cabernet Franc blend features small additions of Merlot, Malbec, and Cabernet Sauvignon. You'll love the aromas of cocoa, violets, and cinnamon. Aged for 15 months, 1/6 of that time in new French oak.
7. Whitewater Hill Vineyards No Oak Chardonnay 2020
In 1998, Nancy Janes and John Behrs left the Front Range tech industry for a 23-acre farm on the Western Slope. Now they produce 10 different grape varietals that have the advantage of limestone soils, warm days, and cold nights to produce elegant and flavorful wines.
This bright, crisp Chardonnay expresses tropical fruits and citrus. Pineapple, lime, and grapefruit notes make this wine an easy summer go-to.
Whitewater Hill tasting room open daily >
Immerse Yourself in Colorado Wines
Are you taking a road trip this summer? Colorado vineyards boast so many different grapes and styles of wine that a visit to the Western Slope is a must. Between mountain vistas, incredible food, and these impressive wineries, it'll be an unforgettable excursion.
Before you go, learn about the two American Viticultural Areas (AVAs) where the majority of Colorado vineyards are located and the unique challenges and opportunities created by the climate on the Western Slope.
Not only does a trip to the Western Slope make for a gorgeous weekend getaway, but there are also so many great Colorado wineries to visit. Just make sure to leave enough room in your car for all the delicious Colorado wines you'll want to bring home with you.
Ready to walk the vineyards and discover your new favorite wines?