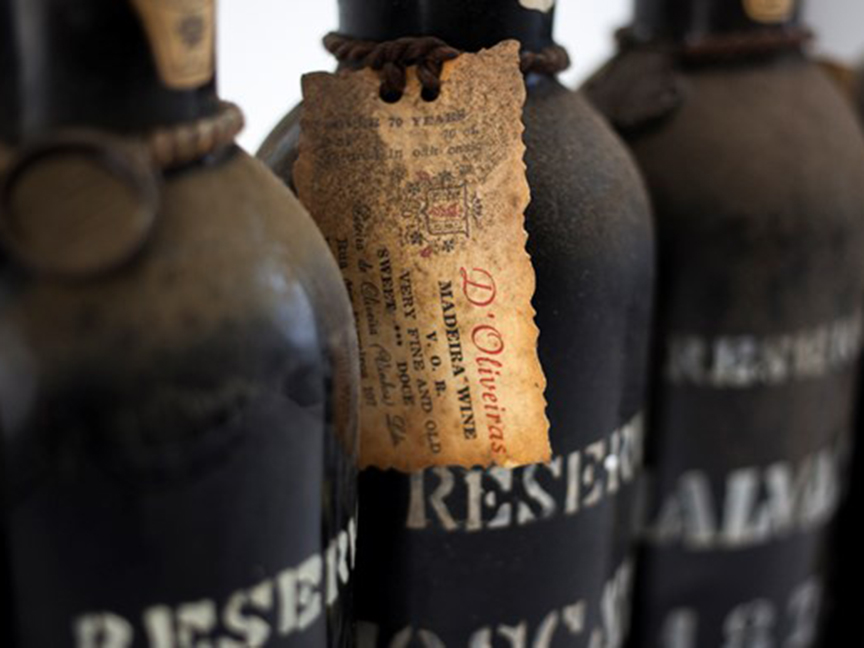 Taste history: Madeira, a rare collection for the holidays.
Please note that order cutoff for gift delivery by Christmas is Tuesday 12/20. And there will be no Wednesday tasting next week.
One of the things we are most proud of here at Boulder Wine Merchant is Brett's ability to source and select extremely rare bottles of wines. It's thanks in part to his wide-reaching network of contacts in the industry. But it's also owed to his remarkable skills as an expert taster.
And man, this time Brett has outdone himself!
We are thrilled to present a truly unique offering of Madeira, including some extremely hard-to-find bottles, like the D'Oliveras 1937 Sercial Vintage Madeira.
But the best part of this flight of Madeira is the fact that it truly has something for everyone. Whether you are looking for something like the D'Oliveras 1937 Sercial (above) to serve for a special occasion or whether you are looking for a younger Madeira to serve as an aperitif at a holiday party this year, Brett has managed to put together an incredible set of wines to choose from.
Madeira is a "fortified wine," in other words, it's a wine to which a distillate (brandy) is added to ensure its longevity. It was originally created for nobles to drink on long sea voyages. And when the early Americans, including the signers of the Constitution, realized they didn't have a wine trade to quench their thirst, they turned to Madeira. Let's just say that Hamilton was a fan!
As you make your selection, it's important to note that these wines, even the oldest among them, will retain their freshness long after their corks have been pulled. You don't need to worry about serving the whole bottle because these wines will keep for weeks and even months. They were created especially for their longevity.
Keep in mind that Madeiras range from dry to sweet. Serve the drier ones as aperitifs and enjoy the more luscious ones for dessert.
Whether you are looking for a showstopper like the 1937 above or something younger that you can serve as a casual before-dinner glass, Brett has put together a wonderful group of wines.
Click here to view all the Madeiras currently available.
Taste history! Taste Madeira! Happy holidays everyone and happy shopping! We wouldn't be here without you!