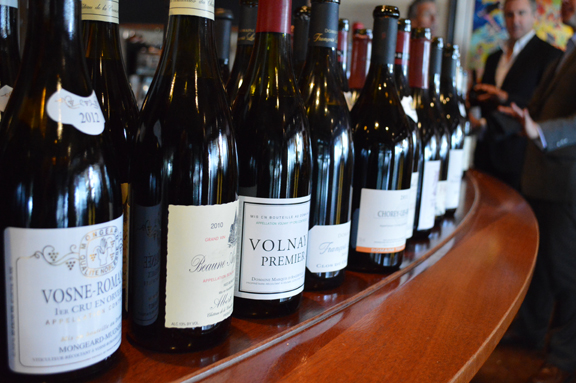 Stay tuned for coverage of the Boulder Burgundy Festival
The Fourth Annual Boulder Burgundy Festival came to a close on Sunday evening with the Domaine Marquis d'Angerville seminar and Grand Tasting event.
Guests, volunteer sommeliers, and winemakers flew in from all corners of the globe to attend this truly world-class gathering of wine connoisseurs and lovers.
The festival's official blogger is still catching his breath in the wake of so many extraordinary tastings and meals.
But he'll beging posting on the festival early next week on the Boulder Burgundy Festival blog, where you can already view a number of images and read some early impressions and reports from the festival.
Please check back after the holiday and in the meantime, we'd like to take the opportunity to wish you all a happy Thanksgiving!