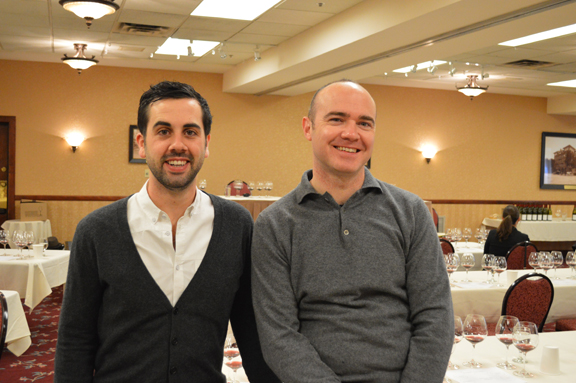 An Interview with Robert Bohr: What it Means to Be a Sommelier
Earlier this year, leading wine writer Elin McCoy called Robert Bohr (below right) one of "New York's sommelier old guard."
His list at Charlie Bird, which he co-authors with another one of the city's celebrity sommeliers, Grant Reynolds, is "a window into the New York wine zeitgeist," she wrote.
I caught up with Robert at the festival last month and we chatted about what it means to be a sommelier today and why he comes to the festival every year to participate and pour.
He's one of the highest-profile wine professionals working in the U.S. today but when it comes to be a sommelier, it's all about "elevating the guests' experience."
Click here to continue reading.