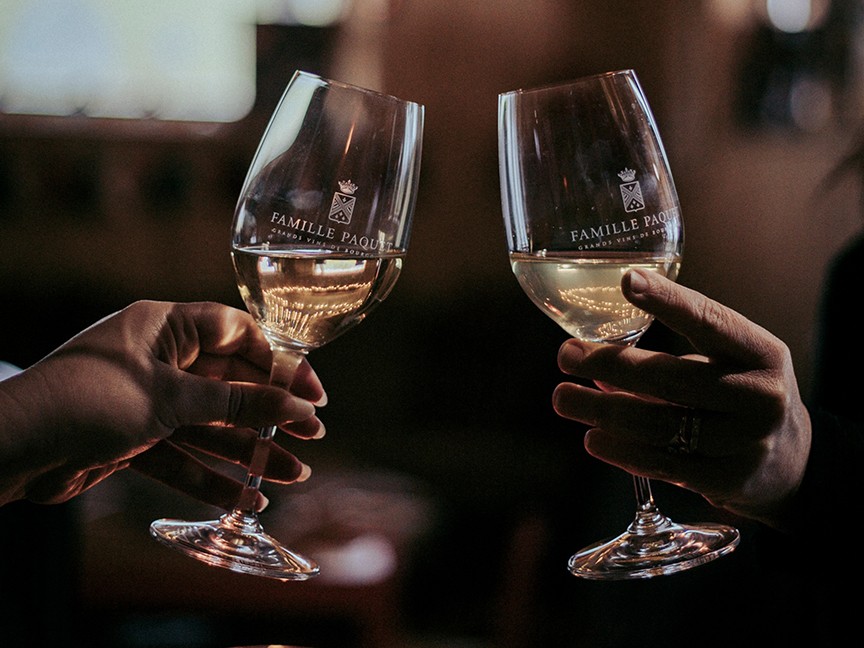 Value white Burgundy, an exclusive offer from Boulder Wine Merchant.
FAMILLE PAQUET SAINT-VÉRAN "EN CRÈCHES" 2019, BURGUNDY
$29.99 (regularly $46)
Paquet's Saint-Véran "En Crèches" is relatively high-toned and vibrant for a Mâcon wine. It wafts from the glass with aromas of lemon curd on lightly buttered rustic bread. On the palate, fresh yellow delicious apples intermix with baked apples and delicate notes of oak. This medium-bodied expression of Chardonnay has a vibrant acidity and a mineral finish.
Chardonnay thrives here in the Mâconnais, which is is Burgundy's most southerly region. Famille Paquet is a 30-hectare property located in the village of Davayé. First created in 1980 by Jocelyne and Michel Paquet under the name Domaine des Valanges, it is now run by their three sons Jean-Baptiste, Mathieu and Camille. The Paquets take great care of their vineyards, using organic and biodynamic compost and manage each of their 50 plots individually. The property is certified organic since 2021.
It is bright and elegant and will shine at your dinner table with shellfish, chicken in a creamy sauce, or an avocado salad.
This wine is supposed to retail for $46, but we scooped it up at quite a deal and are passing the savings along to you!
Click here to order.
It will be one of the wines we'll be tasting at our complimentary Wednesday tasting, 10/4, from 5-7pm. We'll also be pouring three of our newly arrived October Features. Here's the complete lineup:
Ryan Patrick Pinot Grigio 2022, Columbia Valley ($13.99)
Famille Paquet Saint-Véran "En Crèches" 2019, Burgundy ($29.99)
Stephen Vincent Pinot Noir 2020, North Coast, California ($14.99)
Font-Mars 2021 Cabernet Sauvignon, Languedoc ($16.99)
We hope to see you next Wednesday! Thank you for your support and have a great weekend!