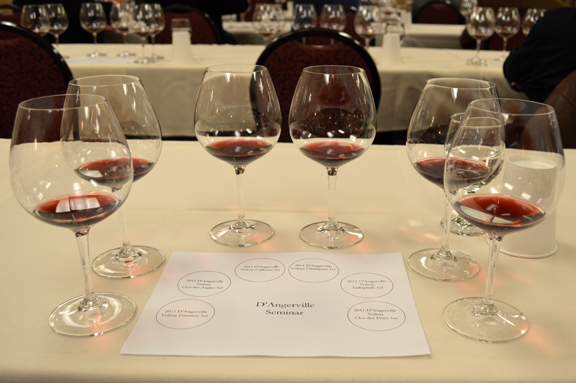 Notes from the D'Angerville Seminar at the Boulder Burgundy Festival 2014
The D'Angerville seminar on the Sunday of the festival weekend was a truly extraordinary experience — on many levels.
The title was "D'Angerville" but the focus was on the village of Volnay and its terroirs.
The wines were spectacular but the star was Guillaume d'Angerville, who speaks English impeccably and has a charming, engaging, and warm old-world gentleman's air about him. An excellent speaker, he offered remarkable insights into what makes his village's wines unique in the panorama of Burgundian winemaking.
The panel was made up of some of the brightest and most talented people working in the world of wine today. But the erudite discussion of Guillaume's wines was accessible and easy to follow.
Simply put, this was wine tasting and wine connoisseurship at its best, delivered expertly and eloquently, without affectation.
Click here to continue reading.