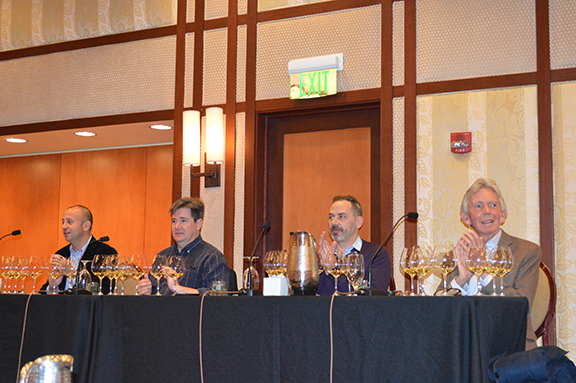 Notes from the Bonneau du Martray seminar (Boulder Burgundy Festival 2015)
As in years past, the cornerstone event of this year's Boulder Burgundy Festival was the seminar and vertical tasting on Sunday morning.
This year the event featured a flight of Bonneau du Martray Corton-Charlemagne and the domaine's legacy winemaker Jean-Charles le Bault.
That's Jean-Charles (below, far right), with Burgundy authority and importer Paul Wasserman (second from right), Food & Wine executive wine editor Ray Isle (second from left), and Jeremy Parzen (far left), the festival's blogger and moderator for the panel.
Click here to continue reading…