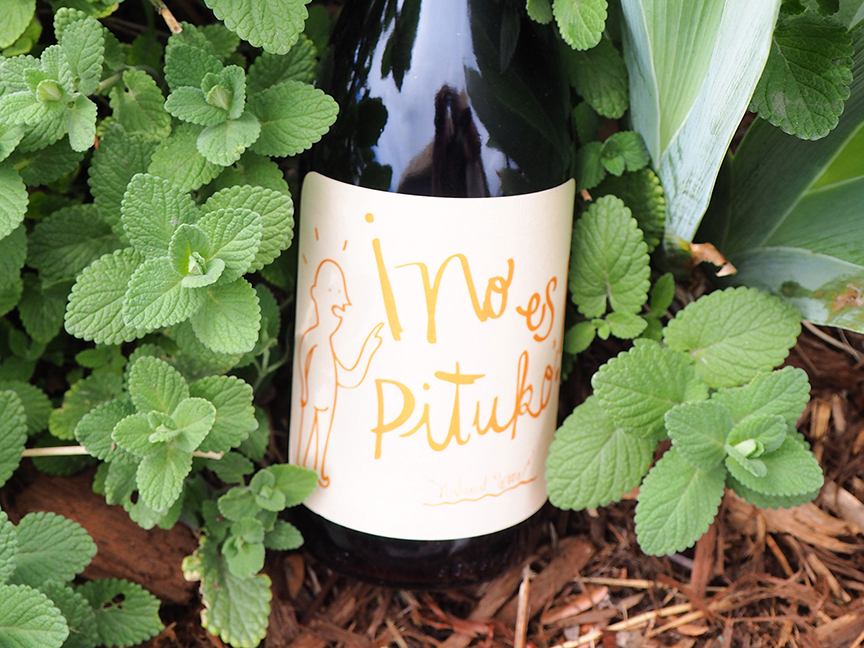 Natural wine from Chile and other great features for May!
Click here to see our newly arrived May featured wines!
"No es pituko" is sometimes translated as "it ain't fancy."
The expression comes from the Southern Cone (the southern region of South America) where the word "pituco" means "someone who is a snob."
Being a "pituco" means being "stuck up."
As the name of the wine reveals, the "No Es Pituko" Cabernet France by the Echeverria winery in Chile is a low-intervention, zero sulfur added wine — a "natural" wine.
There is no official definition of natural wine, a term you may have heard thrown about over the last 10 years or so. But most agree that natural wines are made from organically farmed grapes that have been fermented spontaneously without the use of cultured yeasts. This is winemaking in its purest form.
The interest in natural wines from Chile has only grown in recent years after some of the world's leading natural wine advocates began traveling there, falling in love with the place, and writing up the wines.
When this super fun wine came across our desk, we just had to include it in this month's features. It's just one in a great line up, including a wonderful sparkling wine from Burgundy and a 1-liter bottle of Austrian Grüner-Veltliner that's perfect for spring.
Wednesday Complimentary Tasting
Next Wednesday, 5/3, from 5-7 p.m., we'll be pouring the following featured wines for May. We hope to see you then. Thank you for your support!
Helenental Kellerei Röschitz "#GVLTAT" Grüner Veltliner 2022, Austria 2022 1L ($14.99)
Villa Aurélia Rosé, Alpes de Haute Provence 2021 ($12.99)
Ch. de Corcelles Brouilly V.V. 2020 ($16.98)
Vale do Bonfim 2019 Douro, Portugal ($11.99)