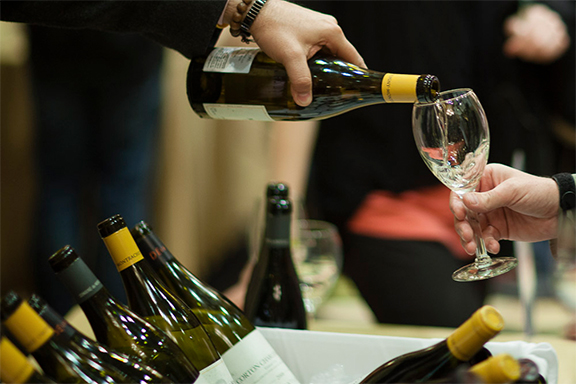 List of wines to be poured at Boulder Burgundy Festival 2015 now online!
We've been working diligently to update the Boulder Burgundy Festival site with event descriptions and the flights of wines to poured.
Please click here to view the updated website.
And just to give you a taste of some of the spectacular lots that will be poured, here's the preview of the Domaine Dujac Dinner (October 23):
Join us for what is certain to be an amazing experience at The Academy in Boulder on Friday, October 23. We will have the extraordinary opportunity to occupy this special facility for the evening to host our group of 50 guests based on the generosity of the team at The Academy. The evening's wine service is being provided by Master Sommelier team: Carlton McCoy, Jay Fletcher, and Brett Zimmerman. Additionally, we will have The Little Nell's Food and Beverage guru, Csaba Oveges running the service and making sure the evening is perfect for our special guests. He will be orchestrating a team of pros to take care of our guests at the highest level. We are very fortunate to have a selection of red Burgundy from Jeremy Seysses at Domaine Dujac who has graciously offered three selections of wine from their library collection. We will taste 1996 Dujac Gevrey-Chambertin Aux Combottes 1er Cru, 1998 Dujac Clos de la Roche Grand Cru, and 1999 Dujac Echezeaux Grand Cru. Additionally, there will be a Champagne reception with an assortment of amazing wines and two special White Burgundy wines selected by Carlton McCoy. This will be a remarkable evening and should not be missed!