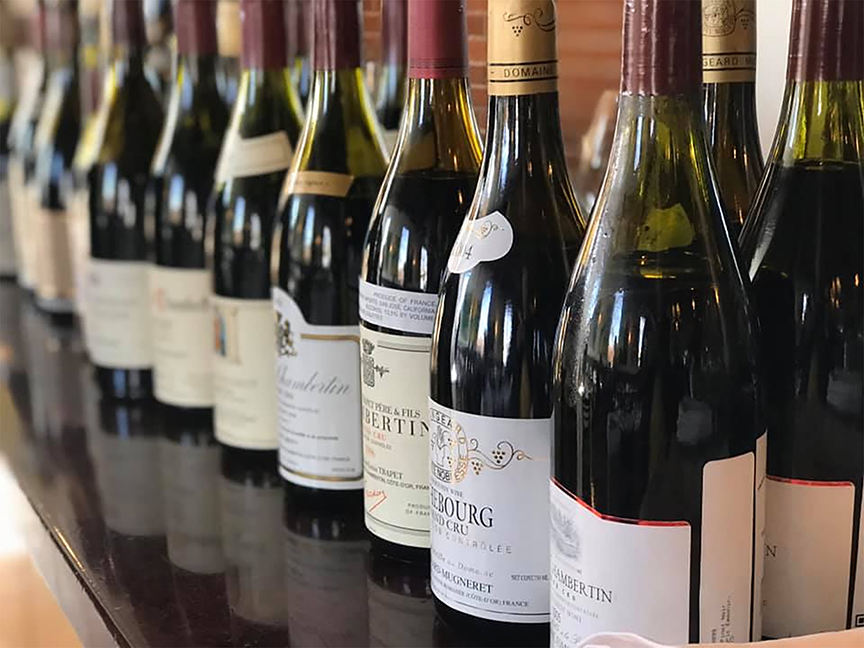 Featured speakers at this year's Boulder Burgundy Festival.
The Boulder Burgundy Festival is less than a month away!
This year's seminar will be devoted to "Rethinking Négociants." For the occasion, Brett has asked three of the top sommeliers working in Colorado today to talk about some of their favorite négociant wines and how they "apply" them in their wine programs.
We couldn't be more thrilled that they'll be joining us for this year's Boulder Burgundy Festival panel. For a complete list of this year's events, please click here.
Read on to learn more about our three featured speakers, Jeremy Schwartz, Gili Koren Lockwood, and Andreas Harl.
One of the most beloved wine professionals in Boulder, Jeremy Schwartz first started working as a sommelier at Frasca Food and Wine in 2016. He became the restaurant's lead sommelier in 2020. He often attributes his achievements in the industry to his time working with restaurant and wine "greats" Bobby Stuckey, Carlin Karr, Grant Reynolds, and Brett Zimmerman, among others. He became interested in gastronomy after an extended trip to Spain and other destinations in Europe. It was then that he abandoned his career in medicine to devote himself full time to his work in hospitality and his studies. He's currently studying to become a Master Sommelier. A father and husband, Jeremy travels back to Burgundy whenever he has the chance.
Gili Koren Lockwood is an advanced sommelier with a deep passion for the worlds of food, wine, and wellness. Gili graduated from the The Culinary Institute of America in Hyde Park, New York, the most highly regarded cooking school in the United States, and soon after, she began her foray into the restaurant scene at Myth in San Francisco. She relocated to Napa Valley where she helped open and manage the exclusive hotel and spa, Bardessono, before moving to Boulder, Colorado, where she learned under the tutelage of Master Sommelier Brett Zimmerman at the Boulder Wine Merchant. Gili received her ranking as an Advanced Sommelier and, soon after, landed a role at one of the country's most prestigious restaurants, Le Bernardin, under head sommelier, Aldo Sohm. Today, alongside three partners, she is working on creating a new culinary venture due to launch in 2024.
Andreas Harl is the founder of Vail Beverage Consulting. He was born and raised in Salzburg, Austria where both his grandmother, a chef, instilled in him a love for food and wine at an early age. He graduated from one of Europe's most prominent tourism and hotel management schools and moved to the Vail Valley in 2003. He achieved the title of Advanced Sommelier in 2017 and has been trusted with running the Beverage program for Chef Nobu Matsuhisa's Vail location since its opening in 2011. Through his program at the restaurant, he's become well known as a pioneer of pairing classic European wines with Japanese cuisine. "We turn up the music, and there are no white tablecloths," he told the wine trade magazine MarketWatch in 2017. "The ambiance is fun, and I keep the beverage program in tune with that vibe." Andreas lives in Vail, Colorado with his wife and dog.