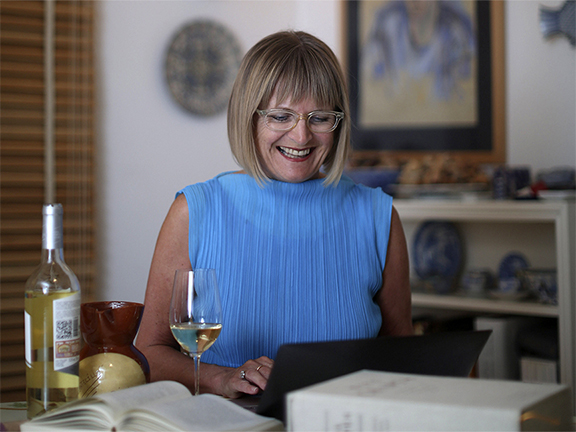 Jancis Robinson MW to be featured speaker at Boulder Burgundy Festival 2016!
We are thrilled to announce that Master of Wine Jancis Robinson (below) — one of the top wine writers in the world today — will be the keynote speaker of this year's Boulder Burgundy Festival (October 20-23, 2016)! Wine critic for the Financial Times, editor of the landmark Oxford Companion to Wine and Wine Grapes (the world's most comprehensive ampelographic survey), and a "member of the Royal Household Wine Committee" (in other words, a wine buyer for the Queen of England), Jancis is also the editor of Purple Pages, one of the top online resources for tasting notes and wine writing today.
She's also one of the nicest and down-to-earth people working in wine today. We are overjoyed and over the moon that she will be joining us.