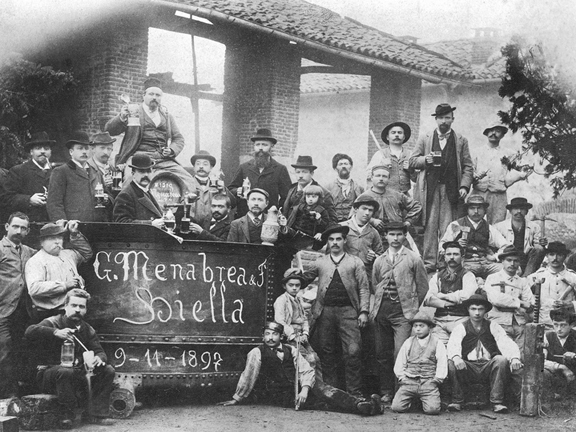 Italy's Beer Renaissance at Boulder Wine Merchant
PLEASE NOTE: THIS EVENT WILL BE RESCHEDULED.
The Italian Beer Renaissance: Menabrea (Piedmont, 1846) at Boulder Wine Merchant, Wednesday, May 14, 5-7 p.m.
If you've traveled to Italy in the last five years, you know that Italians are thoroughly enjoying their beer renaissance.
It stretches back to the 1990s, when a new wave of micro-breweries in Piedmont and the Veneto began producing artisanal beers.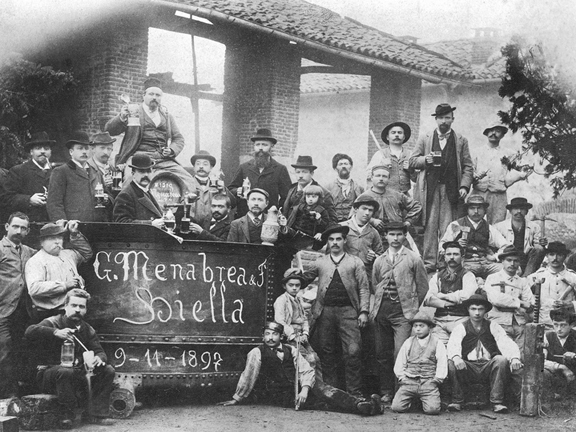 Above: we will be featuring Menabrea beers from Piedmont on Wednesday May 14, 5-7 p.m., at our free in-store tastings. Menabrea is one of Italy's earliest producers of artisanal beer and is still one of its most popular and delicious labels today.
Today, all the chic pizzerias in Rome's Trastevere district have lengthy beer lists, featuring everything from unpasteurized and "natural" beer to classic expressions of superb traditional-style beer. And in Milan, where hamburgers are all the rage (no joke), your knowledge of the "new beer" is a gauge for your hipness (just like the fashion brands you sport).
As any brewmaster will tell you, the new generation of beer producers simply picked up again where their predecessors had left off before the Second World War. In the time before the advent Pasteurization and its widespread use, every town in Italy had its own micro-brewery. Because the beer wasn't Pasteurized back then, it had to be produced on a weekly basis and it needed to be consumed within roughly three days of when it was released.
It's important to keep in mind that in leaner times, beer was an important source of vitamins and fiber and beer consumption was valued for its nutritional and health-enhancing properties.
There are only a handful of artisanal breweries that can trace their origins back to that era and the family-operated
Menabrea
brewery, founded in Biella (Piedmont) in 1846, is one of them.
We're proud to share these beers with you. They are still made using the same artisanal techniques and on the same scale as they have been since the post-war era. And they are delicious: locally sourced barley and hops and fresh water from the nearby Alps make these beers yet another expression of Italy's natural bounty.
Please join us for our freeein-store tasting with north American rep for Menabrea Dieter Kamm, Wednesday, May 14, 5-7 p.m.