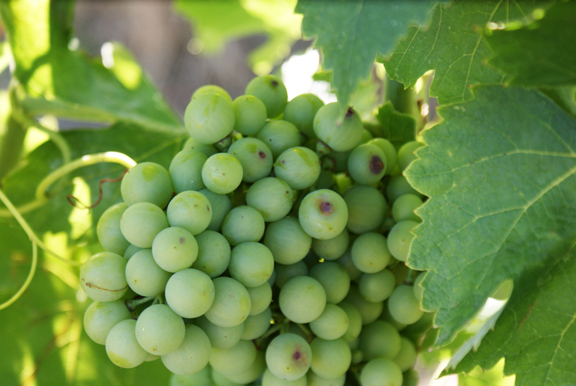 It ain't over 'til it's over: reports of hail damage in Italy and France
We are sad to report that a high number of vineyards have been damaged by a string of hailstorms over the last few weeks in Europe.
The worst came in late June, when a terrible storm literally decimated the Côte de Beaune in Burgundy (see this post by Wine Spectator editor Bruce Sanderson).
Damage estimates that have been circulating on social media and in closed email lists put the numbers as high as 90-100 percent lost crop in certain areas of Burgundy.
And at least 3,000 hectares (nearly 7,500 acres) of vineyard have been affected there.
Staggered reports of hail have also been arriving from Italy, where central and northern Italy have been affected.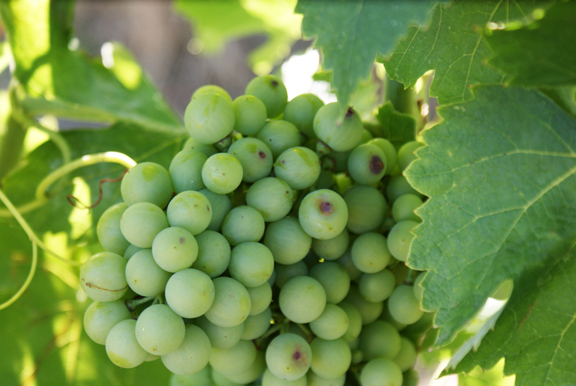 Above: note the damaged Verdicchio berries. Their "wounds" can allow fungal diseases to affect the entire bunch if they do not heal properly.
Today, on its blog, the Pievalta winery in the Castelli di Jesi appellation in the Marches reported that it has lost up to 20 percent of its crop. The hailstones were the size of "cherries" wrote the estate's manager.
And yesterday, leading wine blogger Gregory dal Piaz reports that vineyards in Barolo have also been struck this week by a severe hail storm. It's too early to provide reliable data at this point, in part because continued rains have made it difficult for growers to assess the damage. But he estimates that some of the top townships have lost 20-30 percent of their crop.
One of the biggest problems is that the hail storms have been followed by incessant rain. The high level of humidity can lead to oidium (powdery mildew) that, when left unchecked, can destroy the entire crop.
The good news is that the cooler weather has helped to slow an accelerated growing cycle. A warm and dry winter caused the vines to bud and flower early in my growing areas this year. If the berries mature too early, they have to be picked before they achieve their complete phenolic ripeness. Many growers, especially those who haven't been affected by hail, have welcomed the cooler weather for this reason.
Does this mean that 2014 will be a "bad" harvest? The answer is no.
Winemakers will probably be forced to make less wine that they hoped. But as one of Italy's most famous winemakers, Piero Talenti, once said, there are no bad vintages… there are just vintages when you make less wine.
It's going to be a challenging vintage for many growers, no doubt. And the damage in Burgundy has been truly tragic.
But many top wineries will also reclassify their wines and offer them at more competitive prices. And while, overall, the vintage will probably not have the aging potential of a "great year," the wines produced from the 2014 vintage will most likely be more approachable at an earlier age.
But as the saying goes, it ain't over 'til it's over.
The story of the 2014 vintage has yet to be written and a lot can happen between now and harvest.