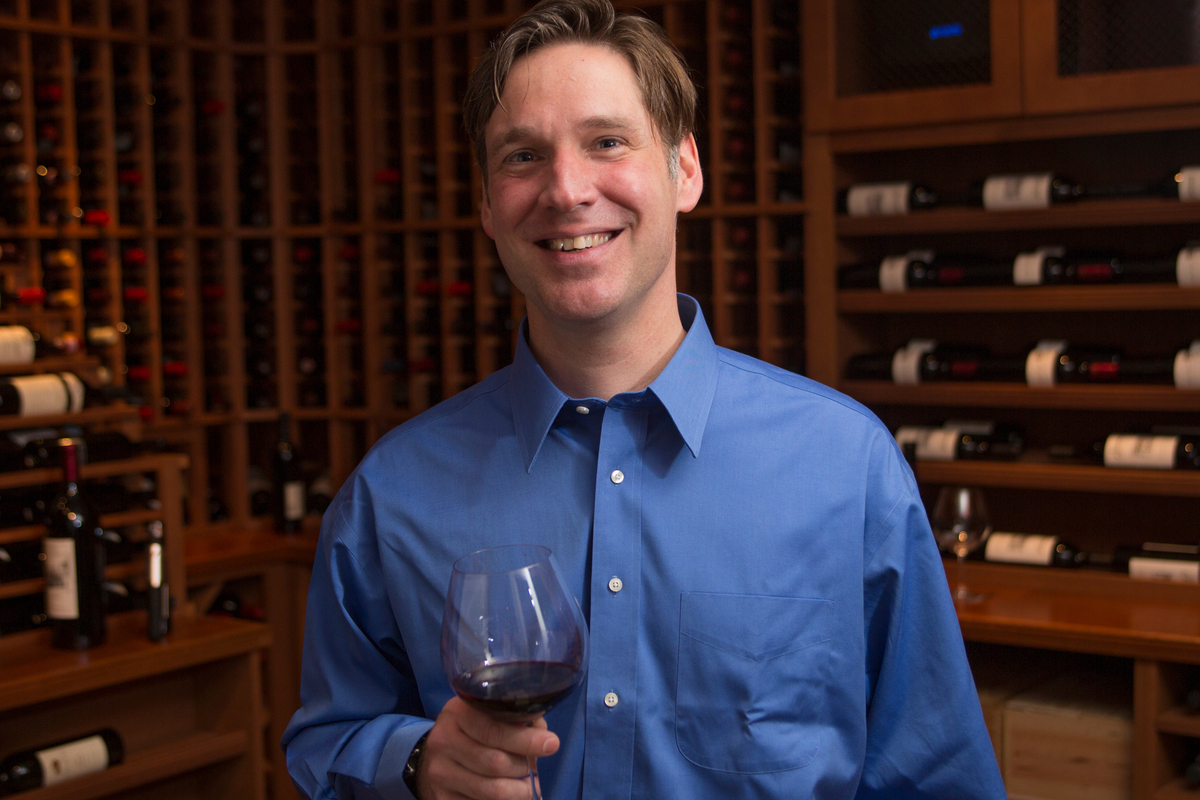 Interview with Greg Lambrecht, Inventor of the Coravin Wine Preservation System
After it was first released to the public in 2013, the Coravin "wine preservation system" radically reshaped fine wine appreciation in the US.
The concept of the Coravin wine preservation system is as simple as it is brilliant: The device's needle is inserted into the cork of a bottle, allowing users to "access" the wine without exposing it to oxygen (wine's enemy). As a result, the wine can be enjoyed over the course of days, weeks, months, and even years without losing its vibrancy.
When you uncork a bottle of wine, the wine begins to aerate, causing the wine to evolve. That's part of the beauty and magic of enjoying wine.
But if a bottle of wine is left open too long, the wine can begin to spoil. In some cases, an opened bottle can go bad after even just 24 hours of exposure to oxygen.
The advent of the Coravin wine preservation system changed all that. For the first time ever, wine shops can offer customers tastes of multiple wines without sacrificing the entire contents of the bottle. Restaurants can offer guests glasses of high-end and rare wines, instead of selling them the whole bottle.
Coravin at the 2020 Boulder Burgundy Festival
For this year's virtual version of the Boulder Burgundy Festival, event founder Brett Zimmerman has partnered with Coravin as the gathering's first-ever title sponsor.
Because festival attendees will be tasting the wines at home (as opposed to a social setting where each guest would be served a single glass of each different type of wine), the Coravin wine preservation system makes it possible for attendees to enjoy the wines without compromising the entire contents of each bottle.
We recently spoke to Coravin inventor Greg Lambrecht to ask him about the new partnership and how the Coravin has changed wine appreciate in ways that no one could have expected. Lambrecht will be one of the featured speakers at the Domaine Comtes Lafon tasting and seminar with Dominque Lafon on Friday, November 6.
What led you to partner with Brett Zimmerman and the Boulder Burgundy Festival as the gathering's first-ever title sponsor?
First of all, I love Burgundy. And I really like Brett. I met him a few years ago at a big wine event out in San Francisco and liked him from then on out.
I want to promote what he's doing because number one, I love the wines he sells and I love his knowledge and his passion.
He's doing one of the regions that produces some of the most incredible and exciting wines that everybody treasures, struggles to understand, and struggles to copy. They're really just so unique and so incredible. And it's a great group of people that produce Burgundy wine. So I've got a tremendous passion for Burgundy.
I love how Brett thinks, I love his depth of knowledge, and I love how he tries to take what he loves and channel that into festivals and get people excited about what he loves.
What are some of the unexpected applications for Coravin that have surprised you?
The creativity of our consumers — whether they're at home, at restaurants, in wine stores, in the wine trade, or in the wineries themselves.
People use Coravin to sample bottles to see if they're ready to drink. People sample a bottle before they take it out to an event or a party or over to friends' houses to make sure that it's not corked and that the wine is drinking well.
Château Margaux (one of Bordeaux's most celebrated "first growth" estates) was the first winery to start sampling wines before they sent them to events. They used to send a couple of bottles in case one was corked.
But I found out that a lot of wineries do this now. They'll sample bottles to make sure they're drinking well.
Château Margaux [also] uses it now for re-corking. Every 20 years or so they would need to re-cork the wines that they have in their library.
They used to pull the corks on a dozen wines or two dozen wines and then go through them to see which ones had gone bad. [Then they] grab the one that is drinking best and fill up the ullage [the amount of wine by which a bottle falls short of being full] in the others with the one that they think is drinking best.
The bottles used to be open for a half hour or 45 minutes. Now they use Coravin to sample all the bottles and find the ones that are not okay. And they're just opening, refilling, and closing. So the bottles open for just a second or two — super cool use.
What was your eureka moment in creating the Coravin?
When I built the first prototype Coravin, it was called the "wine mosquito" because my three-year-old son named it.
[At home], we rarely drank wine. But I loved it. And I never had the "purpose" to open a bottle. I would never drink a bottle entirely on my own.
But I realized that what excites me is the variety of wine. It's infinitely variable — there are 140,000 different bottlings every year, and each bottle changes as time goes on. So I wanted to learn fast.
[After years of developing the prototype], I finally managed to pour my first half glass of wine from a bottle. That same evening, I drank from five different bottles. Immediately. And it was a Tuesday! I tasted five different wines that I was saving to open up when somebody special came over, which is something that never happens [laughs].
I had all these wines that were too good to drink. I was never going to drink them. And in one evening, I tasted five of them. I was able to drink these wines that I would have otherwise not have touched.
In three days, to taste 15 different wines as a home consumer, I was like, "I'm never going back. This is how I'm going to drink wine."
It's the variety that makes Coravin — the opening of the potential variety — that makes Coravin what it is. Now I have a by-the-glass program in my house.
At this year's festival, you'll be speaking at the virtual tasting and seminar with Burgundy producer Dominique Lafon. Can you give us a preview of the event?
I am fanboy of white Burgundy producers. And his white Burgundies are just otherworldly.
I want to hear from him what, over the course of his career, what he has learned and the reasons why his wine is so unique and distinct from other wines that are grown nearby. To find out what portion of the beauty of his wine is him. And what portion of it is the land and the sunlight and the microclimate: How (and how drastically) do his decisions influence the incredible nature of his wines?
It's a sort of nature vs. nurture thing. In the end, I'm a fan.
Sign Up for the 10th Annual Boulder Burgundy Festival
Now in its 10th year, the Boulder Burgundy Festival will take place entirely online this year.
Click here to browse and reserve your spot at seminars and tastings. Given the nature of the 2020 gathering, the organizers have decided to make all of this year's events free to anyone who would like to join via Zoom (with an optional donation to the festivals charity partners). Festival founder Brett Zimmerman MS encourages wine professionals to participate.
The Boulder Burgundy Festival is one of the premier Burgundy tastings in the U.S. Its seminars and tastings feature leading winemakers from France and American-based Burgundy experts. This year's guests include acclaimed winemakers Dominque Lafon (of Domaine Comtes Lafon) and Julie Gros (of Domaine Anne Gros) among others.
To sign up for any of the events, visit the festival website. Once you've registered, follow the links to purchase the wines. Please note that wine purchase is not required in order to attend the events — but it sure can elevate your festival experience!