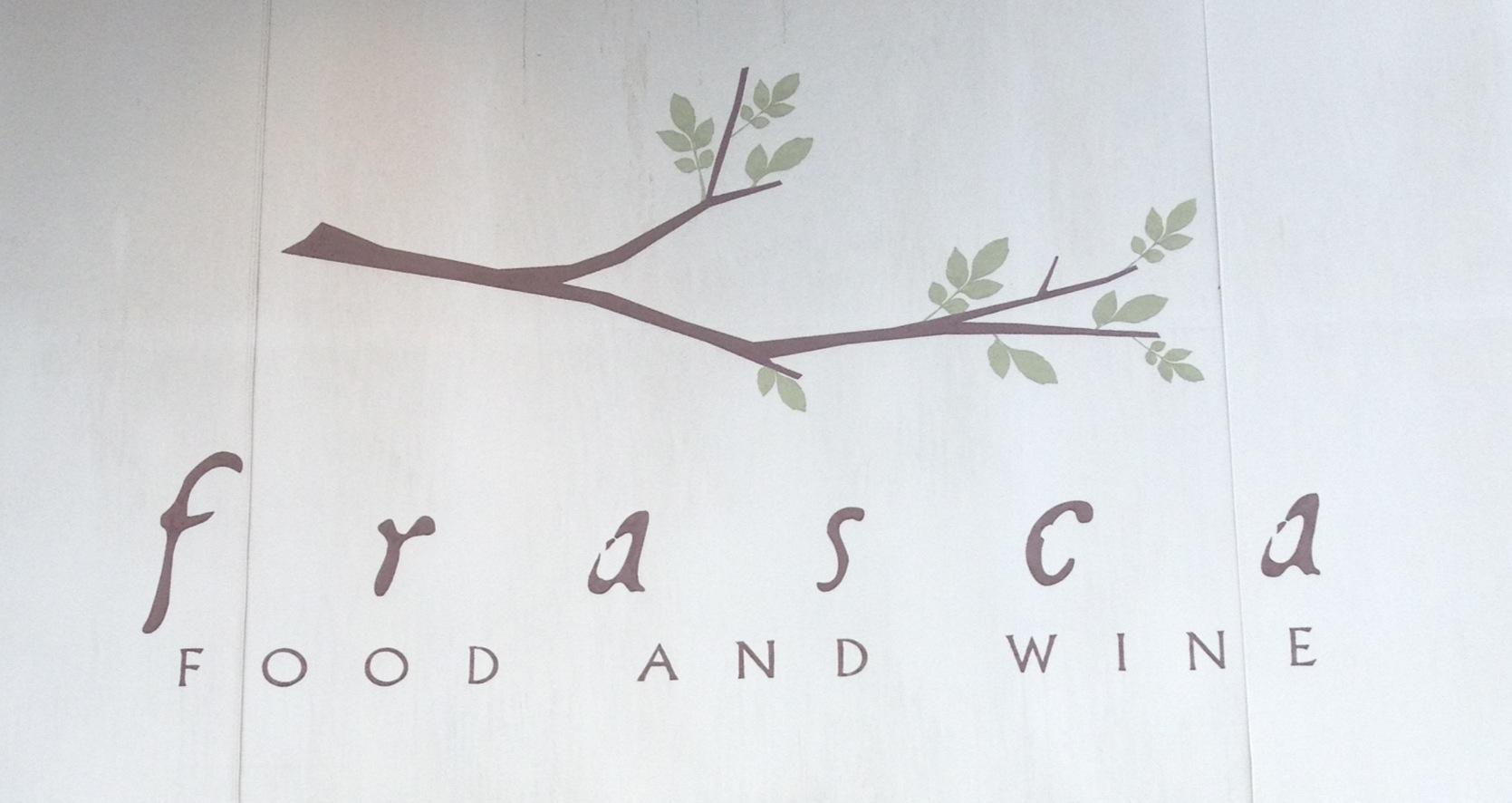 Frasca Food and Wine: Where Everyone Knows Your Name
I'm sure many of you have dined at Frasca Food and Wine over the years. You know the layout and the efforts they put into promoting and showcasing Friulian cuisine at its best. They've been honored in various publications and continue to receive numerous awards across the country.
In short, they have a good thing going there.
Taking their concept — the region of Friuli in Northern Italy — then deconstructing and relocating it to here in Boulder, Colorado was a tall order. But it makes perfect sense. If you're going to try to do something, do it right. Use what the locals use and cook how the locals cook. That's the only way to replicate something so special.
I love Friuli as well, I've been there several times over the years racing, but if given the choice to travel over there for the real deal or to stay here and visit Lachlan Patterson (chef) and Bobby Stuckey (MS) the answer couldn't be any easier. I'm staying; I'm in Friuli as soon as I take my seat at the table.
The food is amazing, the authenticity is there, the wine list is deep in undiscovered gems that you just can't wait to try. But there is something else there that has its hooks me.
Dining at Frasca is like dining at your favorite local spot where everyone knows your name. The only difference with Frasca is that by the end of the meal you are the one that is left wanting to know each and every one of their names!
Last night I didn't feel comfortable or ready to leave without saying goodbye to Jeremy (waiter), Matt (Sommelier) and, of course, Bobby and Lachlan who were busy with tables across the room.
It's like leaving a dinner at someone's home, you can't just get up and leave in silence because you know that these people care and you care enough to say "good night." The whole team makes each moment impossible to forget.
Frasca does what so many other fine restaurants across the world fail to do; make you feel like each meal is a celebration for something, even if it's only for being in this place at this time.
Ciao per ora,
Craig