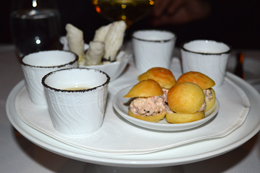 Food porn: a night at Del Posto NYC
Here's the thing about having dinner at the fabulous Del Posto on the west side of Manhattan, Lidia Bastianich, Joe Bastianich, and Mario Batali's flagship restaurant.
You don't just see celebrities (they're there, too). You see FOOD celebrities.
On the night I dined there this week, my party and I happened to bump into Scott Conant, chef, restaurateur, Italian gastronomy expert, author, television star, and one of the coolest dudes in the industry.
Del Posto is one of the most exciting dining rooms in the City and beyond the superb food and incredible wine list, the space and vibe alone are worth the price of admission.
Here's what our table of four ate and drank (the five-course tasting menu).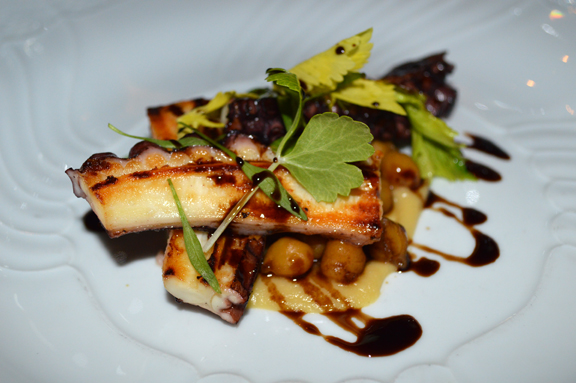 Charred Octopus with Umbrian garbanzo, celery hearts, and 25-year Aceto Balsamico Tradizionale.
Paired with Villa Bucci 2008 Verdicchio dei Castelli di Jesi.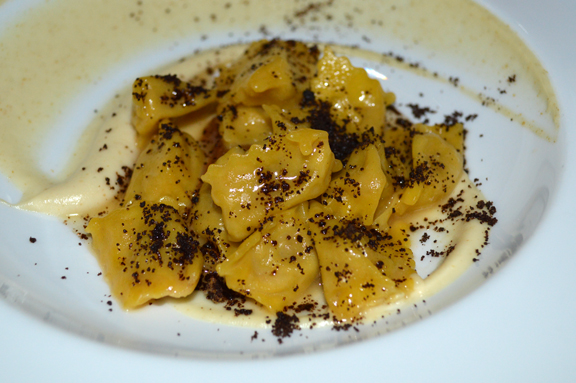 Pork and Veal Agnolotti with sugo finto, parsnip purée, and chocolate espresso.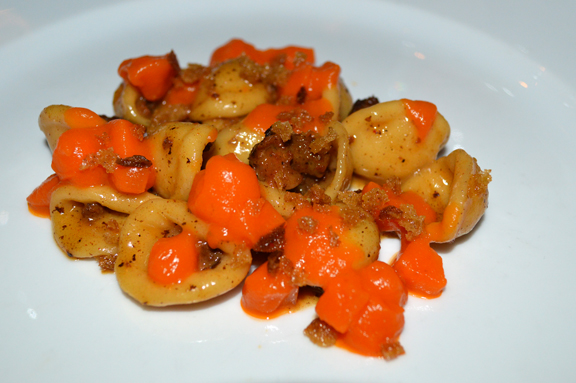 Orecchiette with lamb neck ragù, orange carrots, and toasted rye.
Paired with Graci 2013 Etna Rosato (this was my personal favorite wine of the night).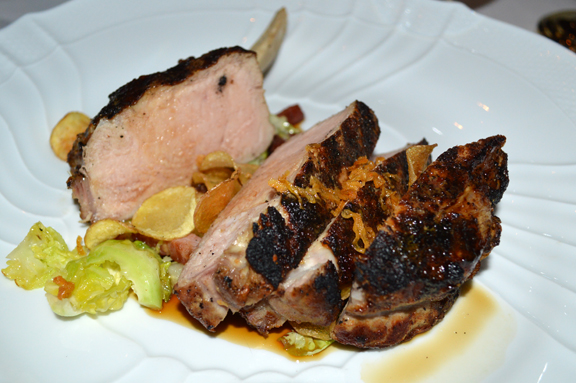 Broiled Veal Chop with rocky mashed potatoes, Brussels sprouts, and Barolo fondo.
Paired with Bartolo Mascarello 2004 Barolo.
Del Posto is no cheap date but I highly recommend it.
The service in general and the wine service in particular was fantastic and the overall experience was exciting and entirely unique.
Del Posto
85 10th Ave
New York, NY 10011
(212) 497-8090
Google map
—Jeremy Parzen
Follow Jeremy @DoBianchi