Old and Rare: Tastings Led by Master Sommelier Jay Fletcher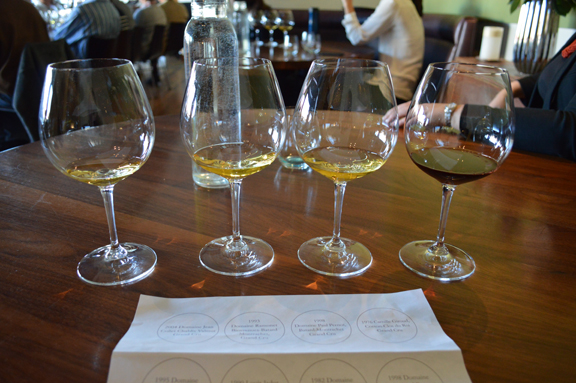 He's been called "a legendary sommelier emeritus."
"The Mr. Miyagi of Sommeliers."
"The Obi-Wan Kenobi of sommeliers or the Coach K of wine-tasting coaches."
"A guiding light for many of the Masters."
His name is Jay Fletcher, a Master Sommeliers, one of the country's most renowned wine professionals, and one of the wine trade's most engaging and entertaining raconteurs.
And each year, he leads what is arguably the most compelling seminar at the festival: The Old and Rare event.
There's plenty of jaw-dropping Burgundy poured at the festival. But the flight Jay presents each year is unique: He selects the wines from the Guild of Sommelier's cellar, a collection of older Burgundy wines that were donated to the association by an extremely generous collector.
It's one of those rare occasions when guests get the opportunity to taste a truly impressive flight of older wines — not something you get to do every day.
But the icing on the cake is Jay's storytelling and his immense abilities as a taster and raconteur of wine. If you are a Burgundy lover, this is one you really don't wan't to miss!
Click here for registration info. Just a few spots open.