A Master Sommelier's Guide to Valentine's Day
A Master Sommelier's Guide to Valentine's Day
As a long-time restaurant employee, the Valentine's Day holiday represented one of the worst days of the year.  Sure, there was a ton of money to be made as a server or sommelier, but it was only because of the sheer numbers and not because there were savvy diners drinking fun and expensive wines.
In the restaurant business, Valentine's Day has always been known as the "amateurs night."  It is often the one night where otherwise unromantic people take their significant other out on a date.  If you are like me and prefer to escape the Valentine madness, you may choose to cook at home this year and spice up the evening with some fun food and wine combinations.
Ultimately, dining at home will be so much more romantic than being shoved out of your seat after an hour so the next sheep can come in and take their turn.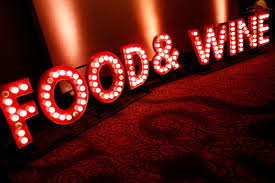 For those who would like to avoid the masses and instead find a way to make a special dinner at home, here are a few food and beverage suggestions to ensure success.  Be sure to explore the plethora of specialty ingredients available at the grocery stores this week.  This is a great week to try a new recipe from your favorite cookbook.
Take these food and wine suggestions as a guideline to make your Valentine's Day date a super success!
The Valentine's Day Menu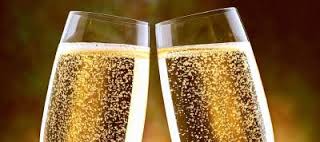 It seems a bit traditional, but starting the evening with a glass of great sparkling wine is essential.  Champagne is often preferred in my household, but if budget is a concern we have plenty of delicious sparkling wines at the Boulder Wine Merchant to compliment the beginning of the evening and add style to your meal.
First Course Options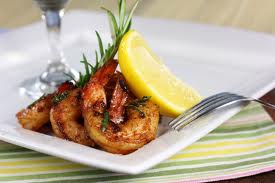 Consider these sparkling wine options when preparing food items like shrimp, steamed crab, caviar, or mild cheeses to start the evening.  The refreshing effervescence and bright acidity make for the perfect accompaniment to light seafood preparations and simple vegetable-inspired items as well.
Of course, fried food works famously with sparkling wine.  The crisp texture and fatty richness of fried foods serve as the perfect backdrop for sparkling wine to lift and liven the palate.  If you want to keep things easy, you can always get a tin of caviar, crème Fraiche, and simple crackers to enjoy.
This combination is decadent and lovely with Champagne.  Our friends over at Cured should be able to help with many of these needs!  They are located at 1825 Pearl Street in Boulder – call them at (720) 389-8096 to arrange some treats!
NV       Louis Drescher "Amor" Cava                                                                                    $18.98
NV       Savart "L'Ouverture," Blanc de Noirs Champagne                                            $61.98
2006   Pierre Peters "Chétillons" Blanc de Blancs Le Mesnil, Champagne               $121.00
Second Course Options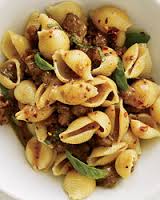 For a second course, I like to focus on either pasta or a fish dish.  If you decide to go with a vegetable-inspired first course, this would be the opportunity to do something in the fish category.   Consider finfish rather than shellfish for wines with a little more structure and weight.
Snapper is great on the grill or simply pan-fried, you could also consider halibut or sea bass as well.  Both of these white selections offer a dynamic character in their own right.
The Riesling is bold and round with power and refreshing acidity — dry style, with awesome complexity.  The Chablis is a winner with fish and highlights the more delicate tones of seafood in general with the chalky minerality it offers on the palate.
2009   Zind Humbrecht "Clos Häuserer" Riesling, Alsace                                             $56.98
2010   Patrick Piuze "Montee de Tonnerre" 1er, Chablis                                               $74.00
Main Course Options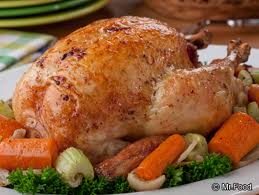 One of my favorite entrée items is a roasted whole chicken with carrots, onion, and celery and some fresh herbs… this dish is easy and outstanding with the wine selections below.  Be sure to truss the bird and cook it at 350 degrees until nicely brown (approximately 1 hour) for best results.
For red meat, lamb chops or a simple New York steak would be ideal with the Château Camensac or Chateauneuf du Pape.  When pairing food with these wines, keep the dish simple and straightforward.  Dishes featuring herbs, stock, fresh flavors and avoiding too much spice or sweet sauces.  A simple dish will do – less is more!
2011   Comte Armand, Volnay                                                                                               $83.98
2012   Arnot Roberts Syrah, North Coast                                                                         $37.98
2010   Domaine Bois de Boursan, Chateauneuf du Pape                                             $62.98
2005   Château Camensac, Haut Medoc                                                                           $73.98
Dessert Course Options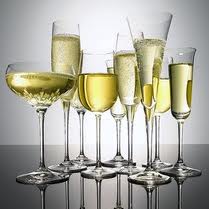 When considering dessert wine for a finishing touch, always remember that the wine must be sweeter than the dish to avoid the flavors of the wine being washed out.  For chocolate lovers, consider something like Banyuls, Tawny Port, or Recioto della Valpolicella.
Dishes involving tree fruits and stone fruits should marry beautifully with Sauternes, Muscat-based wines, and most of the Beerenauslese, TBA, VT and SGN wines from places like Alsace, Germany, and Austria.  However, be prepared to spend a little more on these wines as there is a ton of work that goes into making them.
2010   Chapoutier, Banyuls                                                                                                 $31.98
2012   Vietti, Moscato d'Asti                                                                                               $18.98
2010   Domaine de Durban, Muscat de Beaumes de Venise                                      $22.98
Mention this blog post and receive 20% off any of these wines for today only!