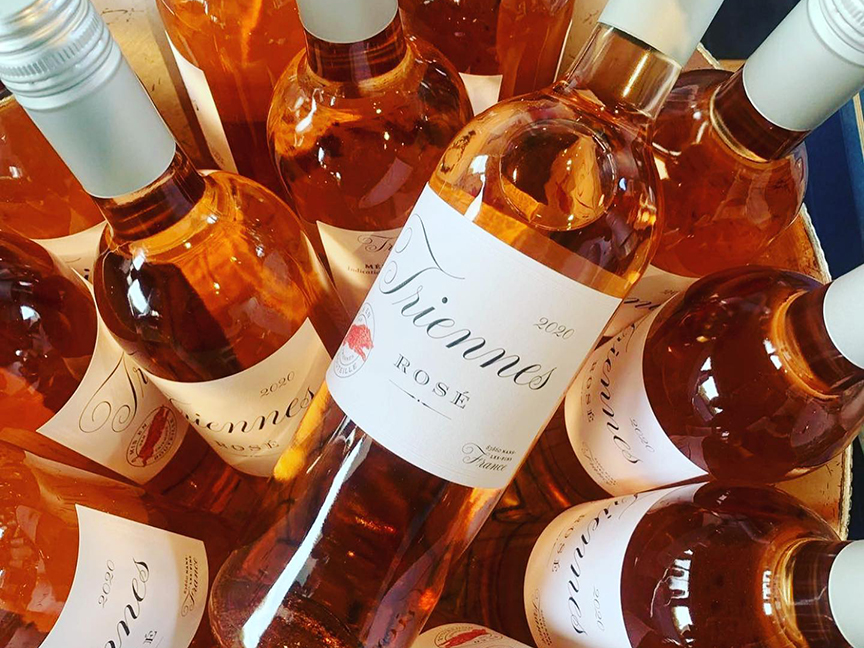 Don't judge a rosé by its color.
Spring is here and that means it's rosé season!
We've just brought on a number of new releases ranging from juicy fresh California to austere and more complex wines from southern France.
Look out for large format bottles like the Tempier Bandol 3-liter we currently have in stock.
Over the last few years, there's been a lot of chatter and even controversy about the color of rosé wines and whether or not lighter color — alone — is a mark of higher quality. (It's not.)
As wine writer and friend of Boulder Wine Merchant Esther Mobley wrote in the San Francisco Chronicle a few years ago, "Let's set the record straight once and for all. The color of a rosé tells you nothing — truly nothing! — about how good the wine is."
When picking the rosé that's right for you, look for producers, grape varieties, and regions that you already like. That's the key to finding the right wine for whatever occasion.
Click here to see our complete online rosé offering.
Wine Wednesday
At our weekly complimentary tasting 4/26 from 5-7 pm, we'll be pouring the following rosé wines. We hope you will join us! Thank you for your support.
Pratch Rosé 2021, Austria ($14.98)
Triennes Rosé 2022, France ($23.98)
Château Mourgues du Grès "Fleur d'Eglantine" Rosé 2021 Costières de
Nîmes ($11.99)
Purato Rosé 2021, Sicily ($15.98)