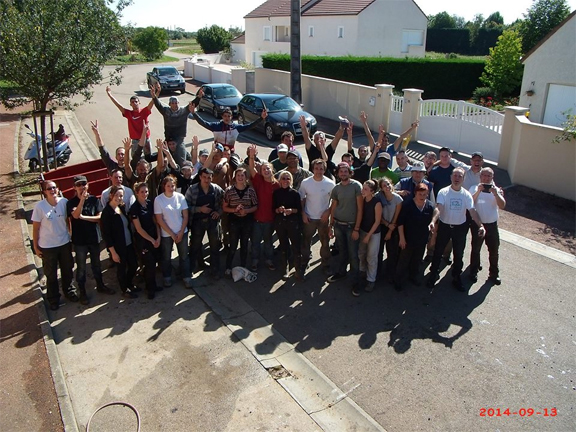 Domaine Lignier Michelot: it's the "materia prima" that makes the difference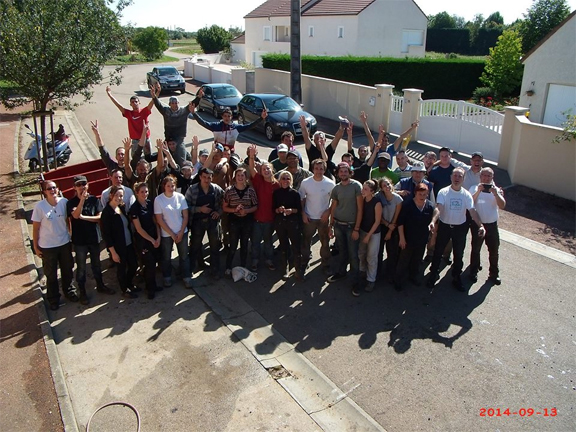 Above: The 2014 harvest team at Domaine Lignier Michelot (image via the Domaine Lignier Michelot Facebook).
As you peruse the many pages and posts about winemaker and grape grower Virgile Lignier Michelot and his family's winery, Domaine Lignier Michelot, you find that nearly every one of the great Burgundy writers and trade insiders points to a fundamental shift in the winery when Virgile began making the wines in 2000, taking over for his father.
He underwent "an epiphany in the vineyard," writes the legendary Burgundy merchant Becky Wasserman on her site.
She echoes a note from her son Peter: "Virgile has changed his philosophy from one of technical winemaker to passionate vitculturist where all energy is spent on ensuring the growth of the very best vines and letting the wine make itself."
"Father and son had worked well together and without conflict," writes Burgundy blogger and author Bill Nanson on his excellent site Burgundy Report.
"But in 2000, right from the start, Virgile chose to make changes that reflected his own philosophy — mainly in the vines. Green pruning and working the soil without herbicides were the starting point."