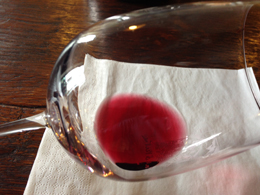 Dispatch from Chianti Classico
Today finds me in Tuscany, where I've been having a look around Chianti Classico.
(I'm currently making my way up from Rome, where I landed yesterday, to Verona, where I'll be attending Vinitaly, Italy's annual wine trade fair.)
It was incredible to see how green the landscape is there: a very short (practically non-existent) winter has accelerated the vegetative cycle here and throughout Italy.
As one grower said to me today, the soil just never got cold enough.
As a result, the growing cycle is up to three weeks early (in the north, a few growers have reported that their cycle is up to a month early).
This could prove to be problematic: if the cycle moves to swiftly, the ripening process will be shortened and the grapes won't develop slowly enough to achieve their ideal maturity.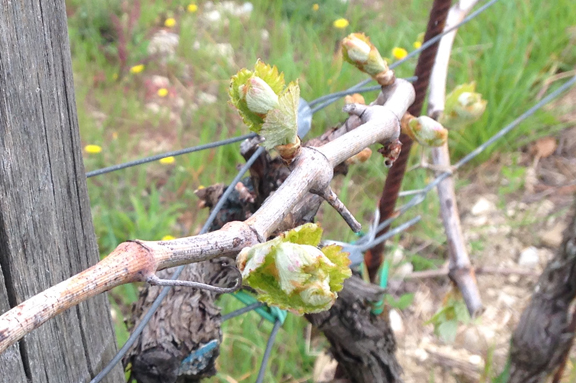 Above: you can see that the buds on the vines are already begining to open up.
But there is still much ground to cover before we can make any predictions for the 2014 vintage. Nature has yet to run her course, said the grower with whom I visited.
It's always fascinating to stroll through a vineyard with winemaker.
Today, I was in Gaiole in Chianti — in the heart of Chianti Classico — where I tasted with a steadfast, traditional-style producer and organic grower.
As you can see in the photo above, the soils are very stony. The large stones make for excellent drainage. And drainage causes the vines to work harder as their roots dig deeper and deeper in search of the water table.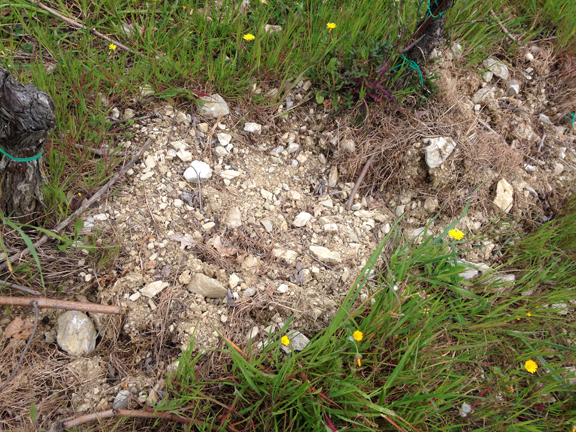 Above: the classic stony soils of Chianti Classico. Note the size of the rocks.
The "stress" on the vines as its called, creates extra "vigor" in the plants. That vigor makes for richer fruit.
This is just one of the elements that makes Chianti Classico such a great place to grow fine wine.
The trade fair begins on Sunday. Next week I'll post another dispatch with notes from my meetings and tastings with producers.
Thanks for reading and please stay tuned!
Jeremy Parzen
follow Jeremy @DoBianchi