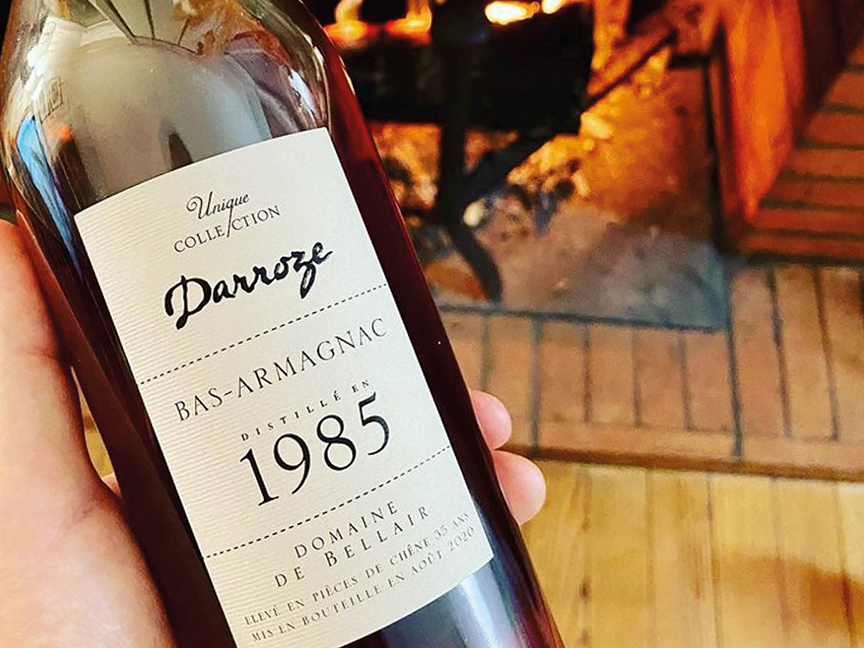 Exclusive offering of aged Darroze Armagnac stretching back to 1964.
It's not every day that Brett and Boulder Wine Merchant can offer its clients such a rare flight of aged Armagnac.
This week, we are thrilled to present the following bottlings, stretching back to 1964 (click link to read more and purchase).
2009 Darroze "Domaine La Boubee à Castelnau d'Auzan" Bas-Armagnac $119
2006 Darroze "Domaine De Pouteou" Bas-Armagnac $123
1985 Darroze "Domaine de Bellaire" Bas-Armagnac $178
1983 Darroze "Domaine Le Pouy" Bas-Armagnac $188
1979 Darroze "Domaine Le Tuc" Bas-Armagnac $222
1975 Darroze "Domaine De La Poste" Bas-Armagnac $291
1964 Darroze "Chateau de Gaube" Bas-Armagnac $496
Darroze, one of Brett's favorite producers, works only with small grape growers (roughly 20) with whom they have long-time and even generational relationships.
That ensures the high quality of the fruit they use for distillation.
In the words of the Darroze family, "no sugars, tannins or caramels to speed up the aging process" of their Armagnac. And the "emphasis is on local grape varieties, traditional continuous distillation… and [varieties of] local oak" trees for their casks.
These are just some of the elements that make Armagnac such a unique distillate.
Be sure to check out the Darroze website, which is chock full of great information, including a wonderful piece on the differences between Cognac and Armagnac.
Click here to view the complete offering.
We hope you enjoy these spectacular distillates as much as we do! We couldn't be happier to be sharing them with you!