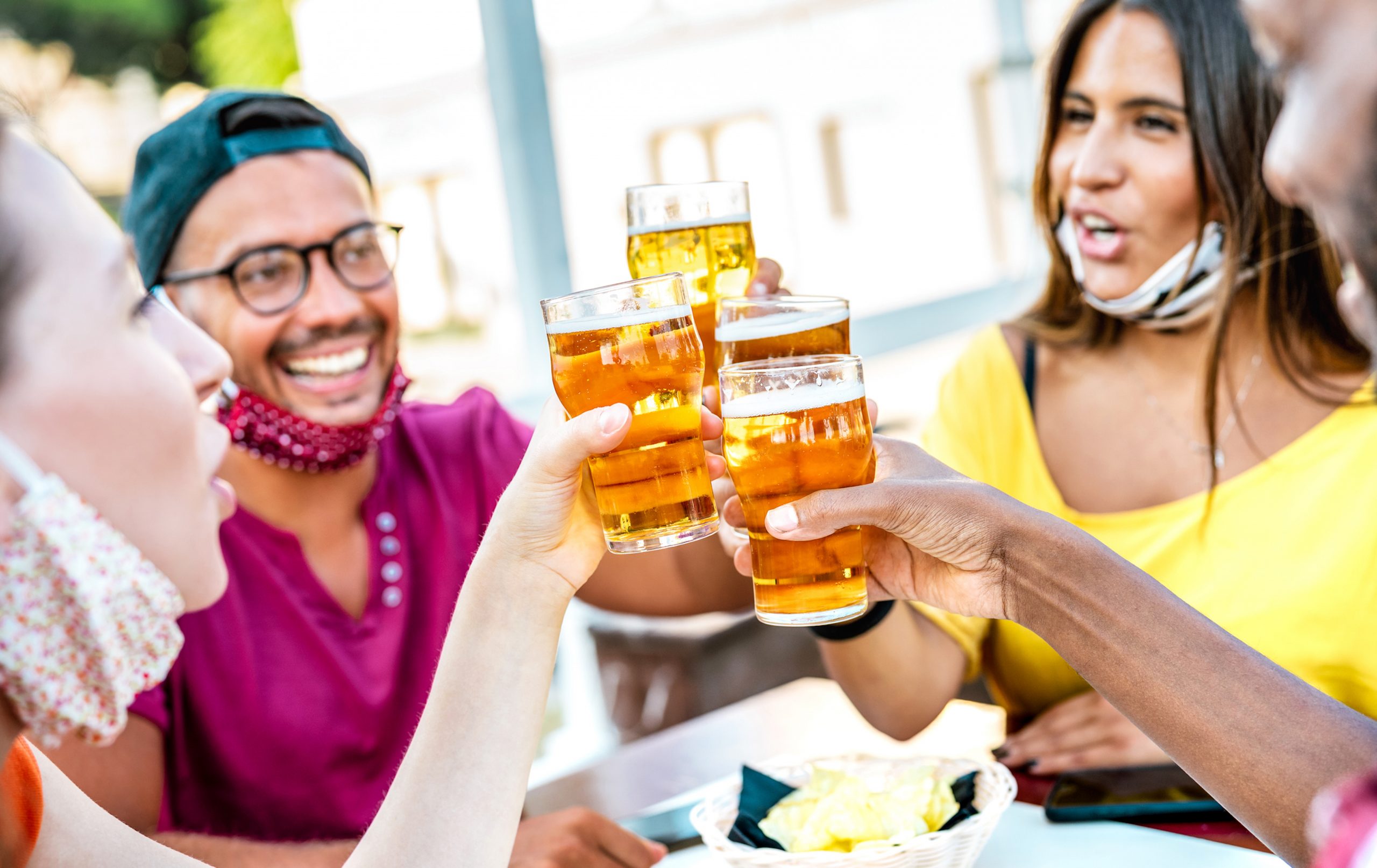 Curb Your Cabin Fever With These 6 Denver Beer Festivals
As the leaves turn brown and the snow begins to melt, you might be looking for some springtime events to shake off your cabin fever for good.
It's been a long winter of endless Zoom calls, remote learning, and juggling the kids around the house.
Our answer: beer!
Whether you like your brew hoppy, spicy, or sour, beer is the perfect beverage when the weather starts to turn. The vibrant amber color and the tingle of bubbles on the surface are reason enough to grab a beer and kick back and relax.
Luckily, Colorado beer festivals are back up and running again this spring — and they're getting more creative than ever.
No need to book a flight to Oktoberfest this year, because you can enjoy craft beers and local releases near you!
Grab your mask and beer koozie and enjoy any of these unique beer festivals in town.
If you're working on your yogi flow or running off that quarantine weight (hey, we get it!), there's nothing like cracking open a cold beer at the end of a long workout.
And there's actually some science that shows having a beer after a workout can restore carbs and give you a little electrolyte boost.
Exercise and a little indulgence: it's the best of both worlds!
Thursday evenings all through March you can get an hour and a half run and yoga session with a seasoned instructor. When you're done, join your classmates for $1 off beer and tasty bites at Blue Spruce Brewing Company.
You can pay $20 for a single drop-in or get a punch card and attend more sessions throughout the month!
If you didn't make it out to Mardi Gras this year, don't worry. You can get a taste of Louisiana right in your backyard.
Featuring Hazel Miller & The Collective, a local jazz group who pack a punch — you can munch on fresh crawfish and sausage while tapping your feet to the music.
Even better, the venue will be providing over 20 types of Colorado craft beer to get you grooving during the event.
The event is free and no tickets are required. But you might want to stake out a table on the patio and put your order in for a crawfish box right away since they're going to sell out quick!
Spend your St. Patrick's Day exercising for your beer with this year's most festive 5K and 10K race.
Start your adventure off at High Hops Brewery for a loop (or two if you're doing the 10K) around The Kyger Open Space. You'll be grouped into socially distanced waves to start the race.
The terrain is pretty mild too, with paved sidewalks and gravel and zero inclines — which is great news if you haven't hit the pavement in a while!
For the race you'll get a chip to record your time and footage and pictures of you in action to share with all your friends.
Once you cross the finish line you'll get a pair of Lucky Brew socks to wear along with a free green beer to sip on at the award ceremony surrounded by local food trucks.
Whether you finish first or dead last, the colorful beer at the end will be worth it!
Book now before tickets sell out >
Who doesn't love a celebration centered around beer?
Gilded Goat Brewing Company is celebrating their 4th year in the craft brew biz, and they're ready to party with the locals!
This family-owned micro-brewery in Fort Collins has come a long way since experimenting with home brewing in the garage. On tap, you can find seasonal and specialty drafts which now circulate at beer festivals all around the world.
Join the festivities for new beer releases, food trucks, and some homemade eats made by the taproom masters themselves.
To make sure the Gilded Goat fam stays open, just be sure to bring your mask, limit your group size, and keep from congregating at the bar.
To show your support for small businesses, join the Gilded Goat Mug Club >
Halloween just came early — and with it, a fun-filled and educational tour for you and your family. You don't need to wait til' the fall to get festive.
Walk the streets of LoDo with your costumed tour guide and listen to ghost stories and spooky insights about your favorite Denver buildings and landmarks.
The 1.5 mile tour will make a stop at The Celtic on Market, where you can grab a quick beer or snack before you head to Union Station to learn more of the city's chilling history.
Prices are $20 per person (children under 5 are free) and tours are generally available all week long.
Or you can leave the kids at home with the sitter for the 21+ Ghost Tour Pub Crawl >
No matter how old you get, you'll never stop loving a good ol' fashioned game of beer pong.
The sound of landing the perfect shot can really take you back to the college glory days.
Head to Golden at the end of the month for a night of pong tournaments at In The Zone Sports Bar & Grill and relive your college days over again (minus the hangovers).
If you're a newbie you can join along too and get pro-tips on how to play the game.
The best part — 1st place wins $100 in cash!
Ditch Your Winter Blues
As the springtime buds start to bloom, you might want to switch up your beverage choices too. Going from hot to cold beverages is refreshing this time of year.
Try swapping your winter hot toddy in place of a chilled beer, for example.
When you're not on the hunt for the best beer festivals, enjoy a crisp cider or a light beer when the sun comes out and it's finally warm enough to sit outside.