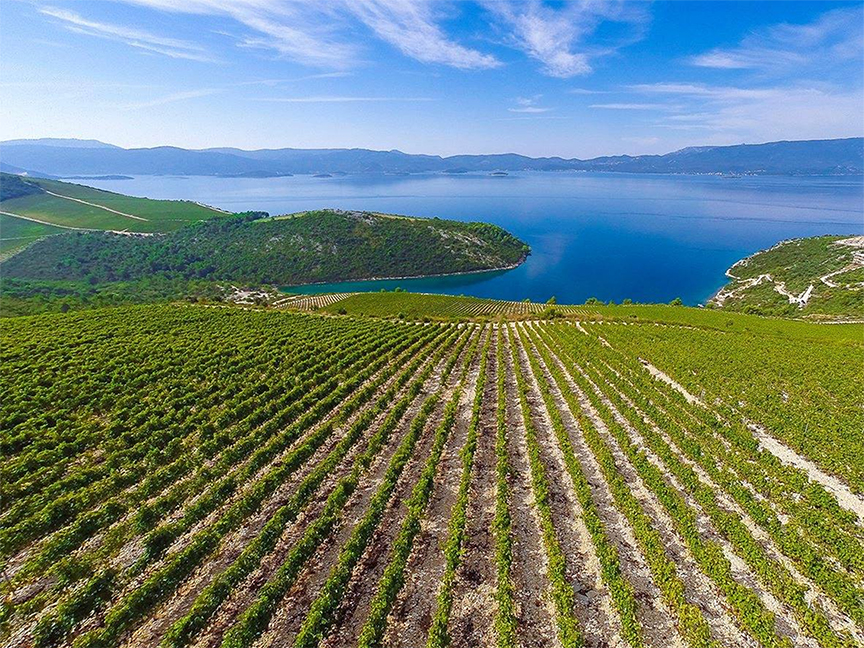 Croatian gold! Adriatic wines at Boulder Wine Merchant.
Do you ever wonder where the Venetians go when they want a relaxing seaside vacation away from the crowds?
Unfortunately, they will never tell you where they go each summer to enjoy some of the best seafood in Europe and to taste with a vibrant and exciting community of winemakers, producers of some of Europe's best "gastronomic" wines. Who can blame them? Understandably, they don't want the Croatian coast to be on everyone else's radar!
Luckily, we here at the Boulder Wine Merchant are not so jealous of our "best kept secrets."
Next week we are featuring five wines from Croatia, on the northern Adriatic coast, a stone's throw from Friuli in north-easternmost Italy. It's a region that shares a viticultural heritage with its Italian neighbor, a legacy that stretches back to the era of the Austro-Hungarian empire, when both regions raised wines for the dinner tables of aristocrats in Vienna.
We'll be pouring four of those five Croatian wines (see below) at next week's complimentary in-store tasting from 5-7 pm, Wednesday, October 19.
Click here to see all five Croatian wines currently available.
Wednesday's flight of wines will include a truly compelling expression of one of the coast's native grapes, Plavac Mali, a relative (but not twin) of Zinfandel, which originated in the same region.
We are super geeked about our allocation of Volarević Plavac Mali "Gold Edition" 2016, Dalmatia, Croatia ($87.98). That's a photo of the Volarević vineyards above. Here's our tasting note and be sure to see the other wines we'll be pouring below!
Located in the Komarna appellation on the sunny south of the Dalmatian coast, Volarević is a family winery operated by a father and his four sons. Plavac Mali Syrtis summarizes all of the features of the remarkable Plavac Mali varietal. It is a small, highly concentrated berry with thick, rich skins. This wine is produced only in exceptional years, with 30% raisination is allowed on the vine. The wine matures for 18-24 months in barrels is aged for 4 additional years in the bottle before market release. Its fragrance is complex and yields typical varietal aromas in a combination of fresh berries and dry, small dried fruit, as well as aromas of Mediterranean herbs, chocolate, and black pepper. Very complex body with soft tannins and balancing acidity. We recommend decanting and serving with lamb, goat, truffles, and mushroom risotto.
Here's the complete lineup for next Wednesday's tasting. We hope you can join us for this extraordinary flight of Croatian wines!
Merga Victa Pošip 2019, Dalmatia, Croatia ($38.98)
Radovanović Grk 2020, Dalmatia, Croatia ($59.98)
Fakin Teran 2019, Istria, Croatia ($47.98)
Volarević Plavac Mali "Gold Edition" 2016, Dalmatia, Croatia ($87.98)