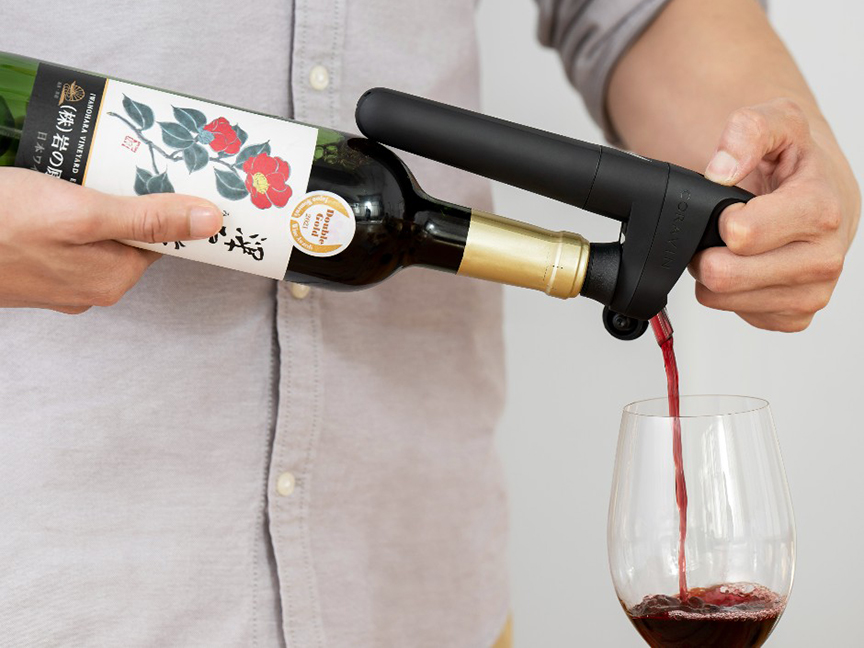 Coravin tasting 10/5. Martha Stoumen tasting 10/6.
We have two exciting tastings set up for next week!
Coravin Demo and Tasting, Wednesday, October 5, 5-7 pm.
On Wednesday, October 5, we will be joined by Coravin specialist Ananda Layman who will be giving a demonstration of three different Coravin systems that we currently sell at the store, including the company's most recent model, created for everyday wines, the Pivot.
When the original Coravin model was introduced more than a decade ago, it revolutionized the way wine was served in this country. Invented by Greg Lambrecht, a friend of Boulder Wine Merchant whom you may remember from the 2020 virtual Boulder Burgundy Festival, its unique wine preservation system made it possible for restaurants to offer high-end by-the-glass pours and it opened up a whole new world for collectors who could "access" their wines without consuming the whole bottle. And with the Pivot, a device intended for use especially with wines intended for consumption in their youth, Coravin has once again changed the way that we enjoy our favorite wines.
We are super excited to have Ananda with us and we know it's going to be a memorable tasting. We'll be "accessing" the following wines:
Chateau Moncoutour Vouvray Brut NV, France ($19.98)
Nigl "Freiheit" Gruner Veltliner 2020, Austria ($25.98)
Sorelli Chianti 2020, Italy ($14.98)
Domane Regnaudot Maranges 1er Cru "Les Clos Roussots" 2020, France ($52.98)
And this just in!
Martha Stoumen Tasting, Thursday, October 6, 5-7 pm.
On Thursday of next week, we'll be joined by wine educator Imane Hanine who will be pouring the wines of Martha Stoumen (see wines below).
In 2020, San Francisco Chronicle wine columnist Esther Mobley wrote about "Martha Stoumen's one-woman natural wine revolution," calling her the "poster child for California natural wine."
We couldn't be more thrilled to share these wines with you: they represent one of the greatest examples where natural winemaking expresses itself with focus, elegance, thoughtfulness, and purpose. And they are delicious, including the Post Flirtation Red (below), inspired by "post filtration," a term commonly used in winemaking parlance.
Here are the wines Imane will be pouring. We hope to see you next week!
Martha Stoumen "Venturi Vineyard" Vermentino 2021, Mendocino ($43.98)
Martha Stoumen "Honeymoon White"2021, California ($42.98)
Martha Stoumen "Post-Flirtation Red" 2021, California ($29.98)
Martha Stoumen "Benchlands Red 2021, California ($38.98)