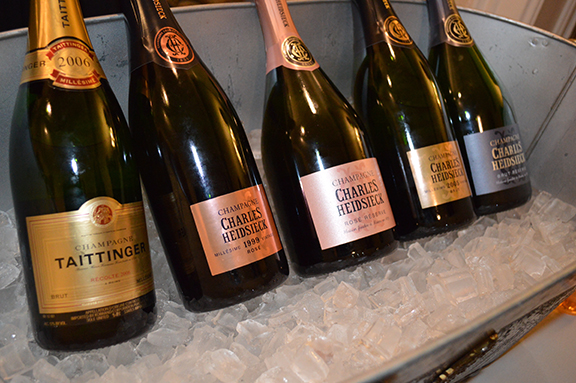 Champagne Kickoff is such a great way to meet and mingle at Boulder Burgundy Festival 2016
Thursday, October 20
Champagne Kickoff Party
Featuring the luxury Champagne Brands of LVMH including: Dom Perignon, Veuve Clicquot La Grande Dame, Krug, and Dom Ruinart.
The Champagne Kickoff Party is a great way to meet and mingle with other guests on the festival's opening night. Live music and a Champagne-friendly spread add the convivial nature of the event. But the best part is getting to taste these wines with leading wine professionals and learning about emerging trends in Champagne. This year's offering will include a wide selection of grower Champagnes, vintage-dated Champagnes, and a handful of rare and hard-to-fine wines sourced especially for the occasion.