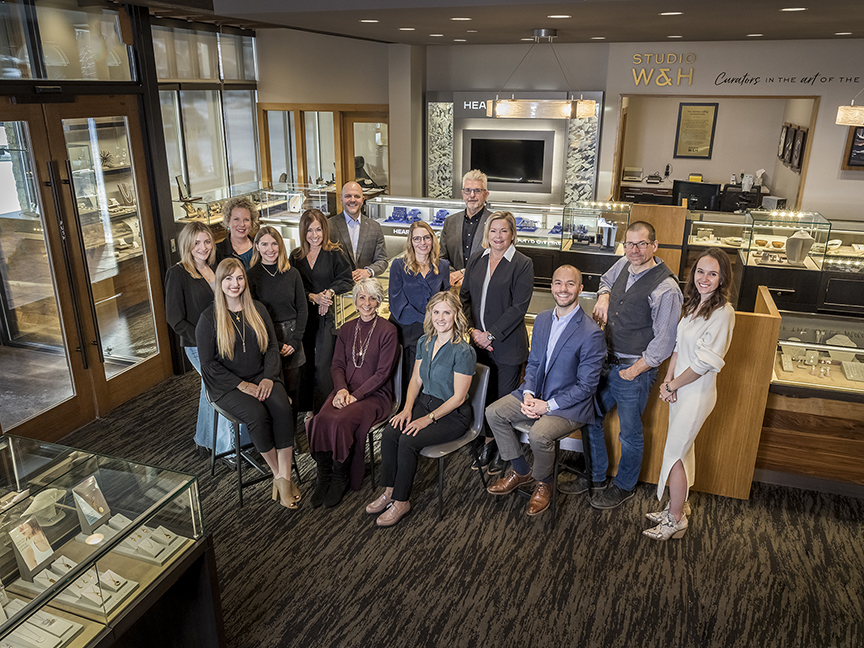 Boulder Burgundy Festival (Nov. 11-13): Building community by giving back.
From its inception more than a decade ago, the non-profit Boulder Burgundy Festival (Nov. 11-13) has always been focused on building community, creating a network of like-minded wine lovers, and connecting them with local businesses and charitable foundations.
No relationship could be more emblematic of this spirit than the synergy between the Boulder Wine Merchant, Boulder Burgundy Festival founder Brett Zimmerman MS and Walters and Hogsett Jewelers (above), one of the long-time sponsors of the festival. Both companies have been serving the Boulder community for more than four decades and both are committed to investing back into the city and its community resources over the long term. After all, with nearly a half century of experience in Colorado, both know more than a little about the community they support.
"Both Brett and Mark [Vieregg, nephew of Walters and Hogsett Jewelers founder Wally Vieregg] have a passion for supporting small local businesses and local organizations," says Mackenzie Pinn, the company's marketing coordinator, "especially those that sponsor education. Part of Boulder Burgundy Festival's profits goes towards supporting education in the wine industry, among other causes, which is important to Mark and his wife Joanie, who is a teacher. When you can make a difference in your community by enjoying something you're already passionate about, whether that's high-quality jewelry or wine, what's not to love?"
Click here to see the causes supported by Boulder Burgundy Festival and its longtime sponsors and partners like Walters and Hogsett.
And click here to register for nearly all of the festival events (a few are already sold out, thank you very much!). All proceeds will go to one of the causes referenced on the festival's causes page.