Thank you to Jancis Robinson MW and winemaker Étienne de Montille for such a thrilling seminar and tasting!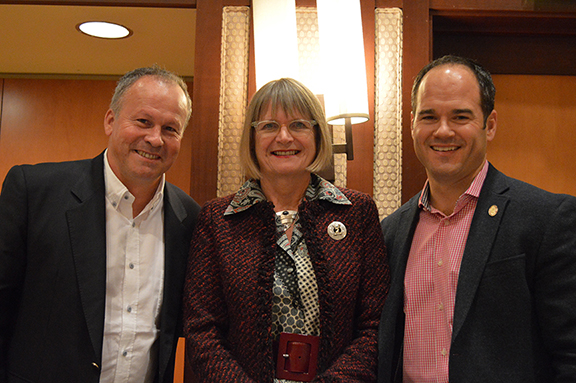 We've just posted a quick recap of yesterday's seminar and tasting led by led by Master of Wine and author Jancis Robinson (center), legacy Burgundy producer Étienne de Montille (left), and Master Sommelier Brett Zimmerman (right), founder of the Boulder Burgundy Festival.
Click here for the festival blog (which we will continue to update in coming days with images and stories from the festival).
Congratulations again to Brett and his team for a fantastic festival and heartfelt thanks to Jancis and Étienne for their participation and invaluable contribution!