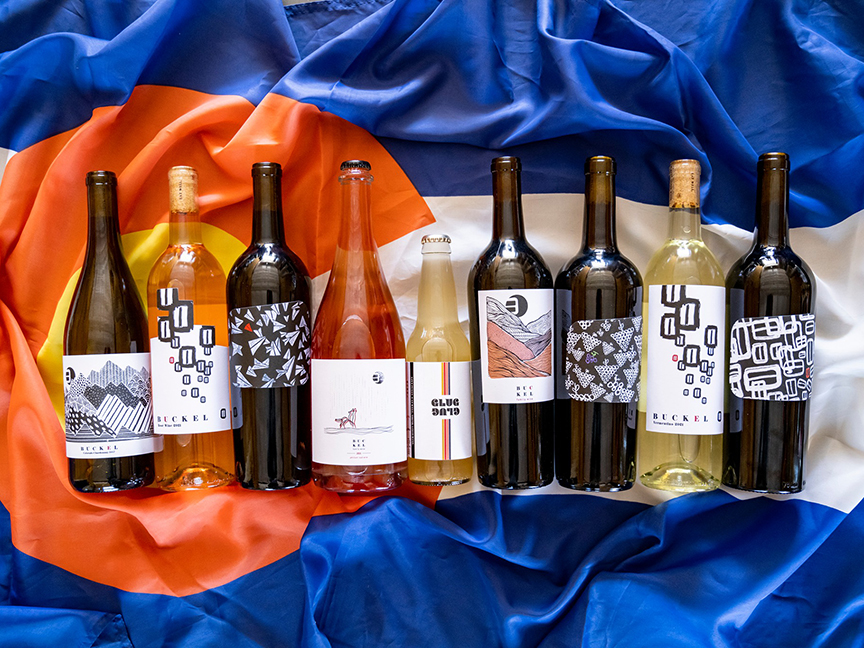 Local wines and local music next Wednesday!
July's featured wines are here, including the Les Athlètes du Vin Chardonnay 2020 (Loire, France) for just $16.99!
Check out all of this month's features here.
For our weekly complimentary tasting on Wednesday, July 12, 5-7pm, we'll be featuring one of our favorite Colorado winemakers and wineries: Shamai Buckel will be on hand to present a wonderful flight of Buckel Family Wine.
From the estate's website:
"We firmly embrace the unique and challenging terroir of Colorado creating Old World Style wines with minimal intervention — our craftsmanship and quality is not in spite of our home, but because of it. It brings us great pride to partner with and play alongside a host of other Western Slope wineries, vineyards, wine shops, and restaurants as we cultivate Colorado's wine community together."
Here are the wines we'll be pouring:
Buckel Pétillant Rosé 2021, America ($38.98)
Buckel Sauvignon Blanc 2022, Colorado ($25.98)
Buckel Cabernet Franc 2020, Colorado ($34.98)
Buckel "The Flyer" Red Blend 2018, Colorado ($29.98)
But the icing on the cake next Wednesday will be locally based musician and pianist extraordinaire Walton Lott.
We couldn't be more excited to have him join us for an evening of local music and wines!
We hope you will join us for what will surely be an unforgettable event! Thank you for your continued support. We wouldn't be here without you.