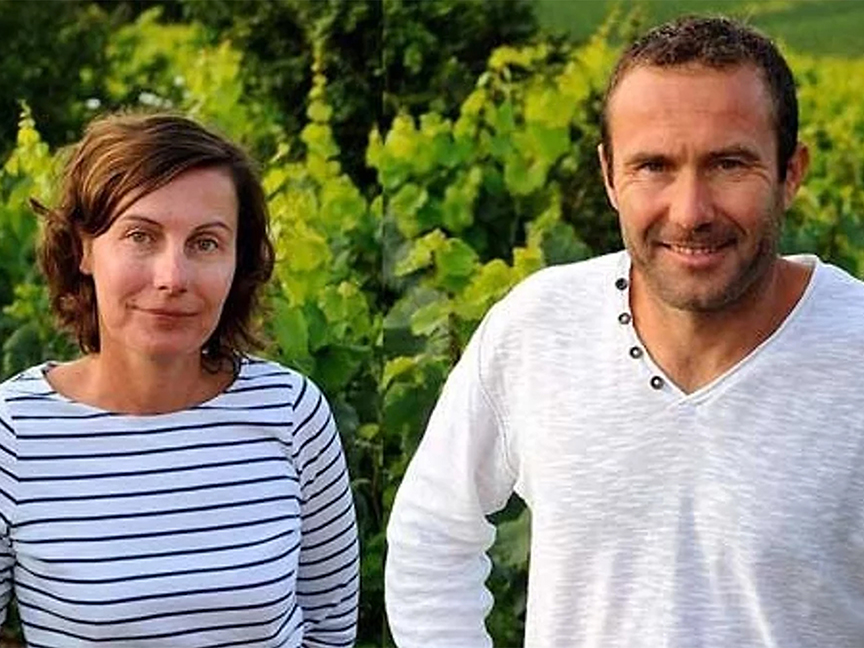 Outer borough white Burgundy: Saint-Aubin delivers value and quality.
Above: Carolin and Damien Colin make wines at the domaine their father Marc Colin founded in the 1970s. Today, they are considered a top producer of white Burgundy.
WE REGRET THAT THIS OFFER IS ALREADY SOLD-OUT.
(Updated Friday, February 25, 2022.)
It's hard to believe that until just a few decades ago, villages like Saint-Aubin weren't on the radar of most Burgundy collectors in the U.S.
It's understandable though: Until the 1980s, when growers there started to focus on Chardonnay, Saint-Aubin was considered a Burgundy backwater.
Today, as the popularity of Burgundy has grown, U.S. sommeliers are increasingly looking at Burgundy wines beyond the "usual suspects," so to speak.
These are wines that may not have the aging potential of some of their more notable siblings. But that's actually a good thing: They will evolve and reach maturity earlier than their more famous cousins, making the all the more appealing to the thirsty Burgundy lover.
For this week's offering, we are thrilled to share four Saint-Aubin wines that have just arrived at the Boulder Wine Merchant (see below or click here to view all four on our website).
New Yorkers will get why we call them "outer borough" Burgundy. Like Brooklyn real estate in today's New York City, these superb wines have become a hot property.
Boulder Wine Merchant's owner, Brett Zimmerman MS, has made it a personal mission to share these value-driven wines with the shop's customers. And we're confident that our clients will enjoy this excellent offering.
Please note that we have received a limited allocation of these wines.
Marc Colin et Fils Saint-Aubin 1er Cru 'En Remilly' 2019
Marc Colin et Fils Saint-Aubin 1er Cru 'La Chatenière' 2018
Marc Colin et Fils Saint-Aubin 1er Cru 'La Chatenière' 2019
Bernard Moreau et Fils Saint-Aubin 1er Cru 'En Remilly' 2019