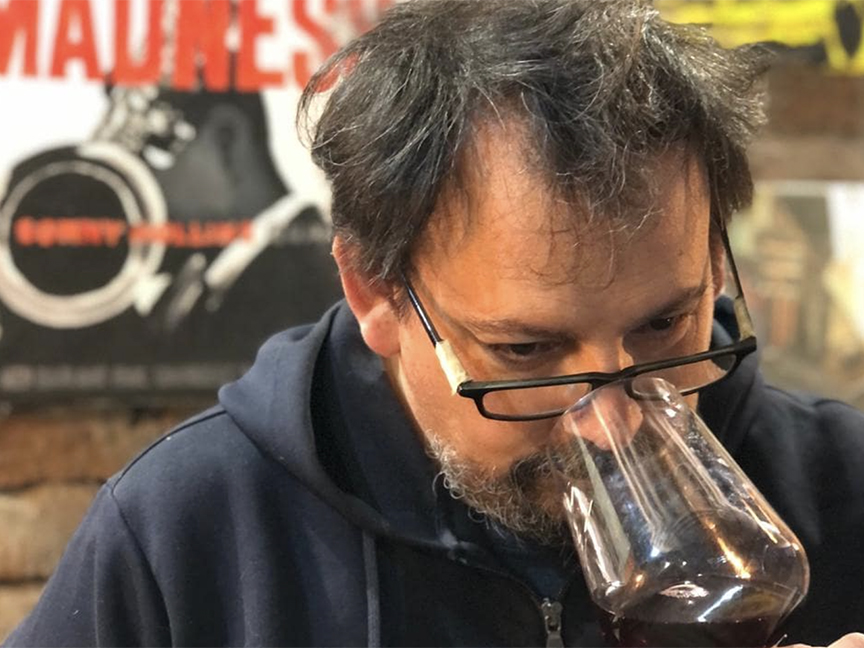 Discover the wines of Pedro Parra from Chile.
Pedro Parra is an under-the-radar superstar crafting unique wines from an up-and-coming region in Chile's far south.
He is a well-respected agronomist who consults with top wineries around the world on soil types. Pedro holds a Ph.D. in terroir from the Paris Center of Agriculture. He began making wine for himself in 2012, but says that he was not happy with his wines until the 2019 vintage. He strives to make pure terroir wines from granite soils.
Itata, where he grows grapes, is a small, remote wine region in the Bio Bio area of southern Chile. The area was a difficult place to visit for centuries, with no roads, and plenty of steep slopes, forest, and rain. This isolation totally disconnected it from the modernization that happened in Chile over the last 40 years. No Bordeaux varieties invaded, and yields remained low without irrigation. All of this kept the area pure and unique. The two varieties most widely planted in Itata are Cinsault (45 to 70-year-old vines) and País (60 to 120-year-old vines).
Brett is constantly tasting and searching for new wines to share with you and new winemakers to introduce you to.
We couldn't be more thrilled to be presenting this offering of extremely compelling and entirely unique wines.
Click here to view the entire lineup.
And please join us for our weekly complimentary tasting next Wednesday, 8/30, 5-7pm where we will be pouring the following wines from Pedro Parra:
Pedro Parra "Vinista" País 2020, Itata, Chile ($22.98)
Pedro Parra "Imaginador" Cinsault 2020, Itata, Chile ($27.98)
Pedro Parra "Hub" Cinsault 2021, Itata, Chile ($47.98)
Pedro Parra "Miles" Cinsault 2021, Itata, Chile ($89.00)