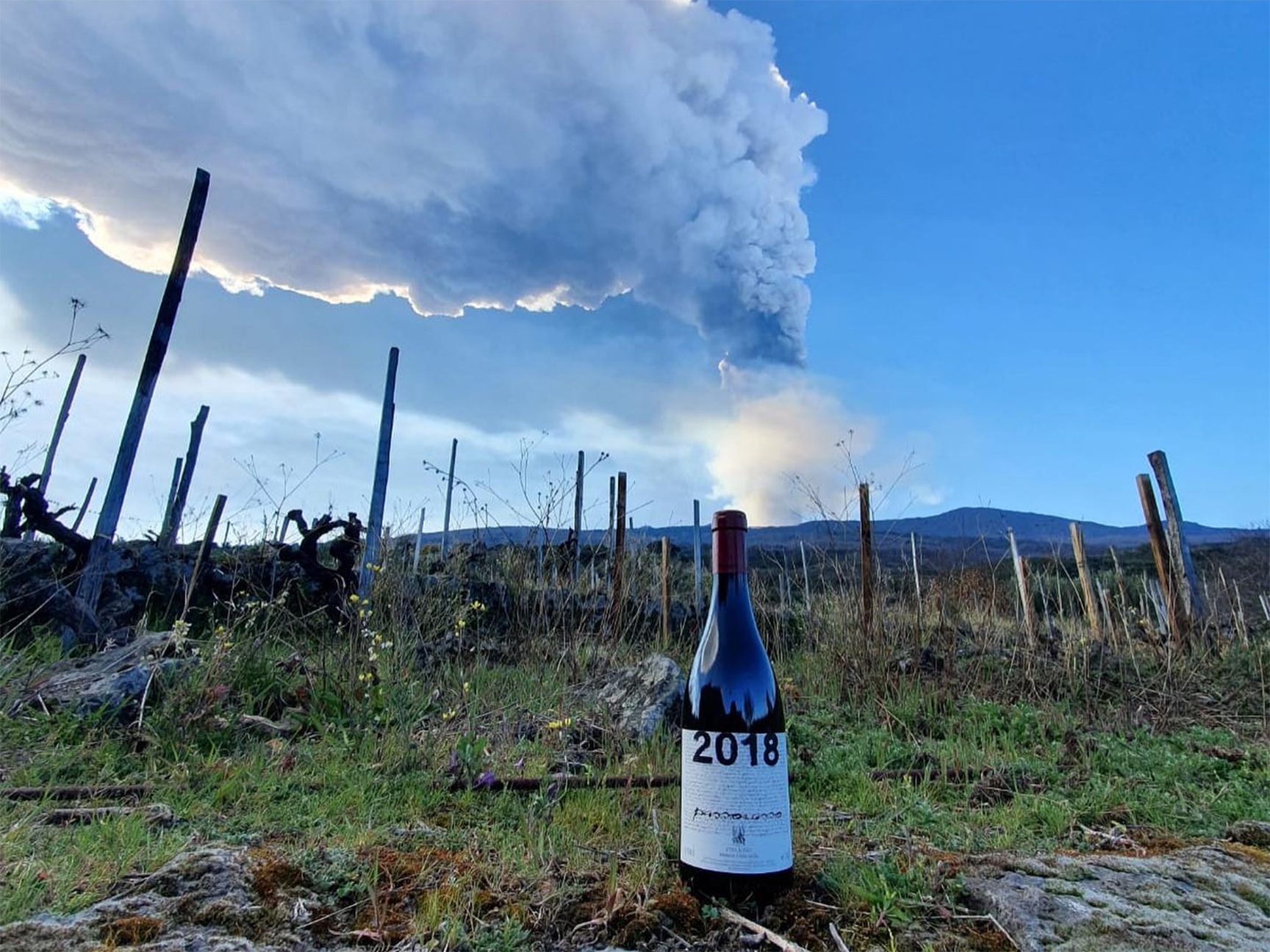 "Visionary" reds from Sicily: Passopisciaro and the extraordinary wines of Andrea Franchetti.
When he passed away late last year at 72 years of age, leading Italian wine writer Aldo Fiordelli called the legendary Italian winemaker Andrea Franchetti "one of the most talented and visionary Italian producers" of his generation. (See the Decanter magazine obituary, in English, here.)
Franchetti first made waves in the Italian wine world thanks to his groundbreaking work with international grape varieties in the Orcia River Valley in southern Tuscany, not far from Montalcino.
But it was his gamble on the slopes of Mt. Etna in Sicily that entirely reshaped the southern Italian viticultural narrative. His Passopisciaro estate wines, grown in Mt. Etna's abandoned and forgotten volcanic soils, would quickly become some of the most coveted bottlings from southern Italy where bulk and blending wines had dominated the wine trade for decades. That's a photo, above, taken at the winery in March 2021 not long after Mt. Etna, an active volcano, erupted. You can see the plume of smoke rising from the volcano's crater.
"On a visit to Sicily in 2000," wrote Aldo (one of our favorite Italian wine critics), "Franchetti was struck by the abandoned vineyards that climb the slopes of Mount Etna at an altitude of over 1,000 meters. He decided to start all over again and began to restore an old farmhouse with a cellar that would become the core of his new winery, Passopisciaro. One of the first to recognise the potential of individual terroirs composed of distinct lava flows, Franchetti introduced and promoted the concept of 'Contradas' following the model of the Burgundian cru."
We couldn't be more proud to be presenting these extraordinary wines this week. Our exclusive allocation includes wines grown, vinified, and raised while he was still active at the winery. Click here to view the wines, including the highly sought-after crus.
The wines are part of a broader sampling of "Extraordinary Etna." And we'll be pouring four Etna wines next week at our Wednesday complimentary tasting from 5-7 p.m.:
Murgo Bianco, Etna 2020 ($20.98)
Benanti Rosato, Etna 2021 ($29.98)
Le Cantine di Indie "Polpo Rosso" Terre Siciliane 2020 ($20.98)
Benanti Etna Rosso 2019 ($29.98)
We look forward to seeing you and sharing these wonderful wines with you! Thank you for your continued support. We wouldn't be here without you.